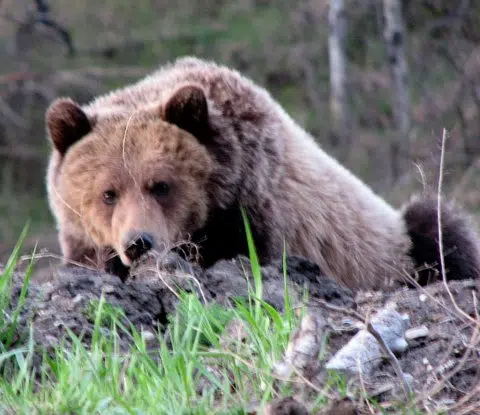 An incident on the Chief Isadore Trail yesterday serves as a reminder to be bear aware and carry bear spray when trekking local trails.
The trail's Facebook page claims a mother grizzly charged a cyclist when he came across her and her two cubs near the Ha Ha Creek Trailhead.
The cyclist was equipped with bear spray and was able to discharge it when the bear got close.
The resulting confusion threw the cyclist from his bike.
This caused minor injuries and damage to the bike.
The cyclist was able to walk out to the highway and was picked up by a resident.