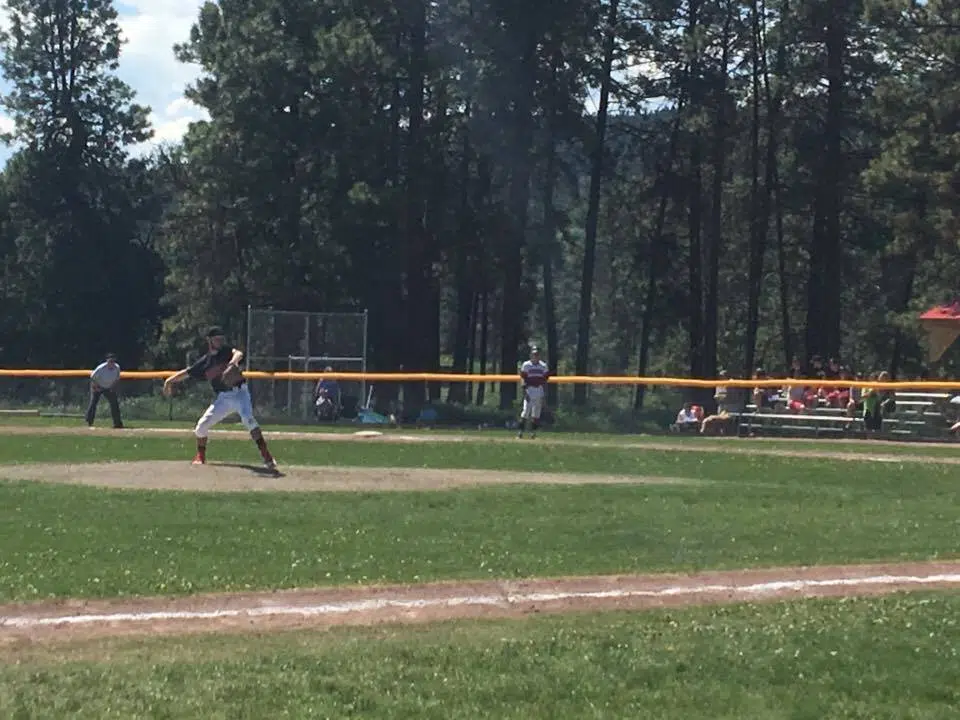 The Cranbrook Senior Bandits are riding high after taking a game from the top team in the league on Tuesday.
The "A" Bandits won 10-8 over the Bitterroot Red Sox to open the afternoon doubleheader.
The Red Sox came back with a 5-0 victory in game two but Bandits Head Coach Paul Mrazek says they excellent.
"That's a team that has won the last three state championships in Montana and they've won regionals the last two of three years [so] we played great." says Mrazek. "The kids are having fun, playing with confidence, we've been playing well with the top teams in Montana this year."
Mrazek says they're taking the field expecting to win.
"I said to them [Tuesday] 'Do you guys believe' and they were all excited and everyone was saying 'Yes!' and they're seeing it happening."
The split moves Cranbrook's record to 5-5 in conference play this season.
The Senior Bandits return to action Saturday in Whitefish taking on the Glacier Twins.
– Paul Mrazek, Cranbrook Senior Bandits Head Coach