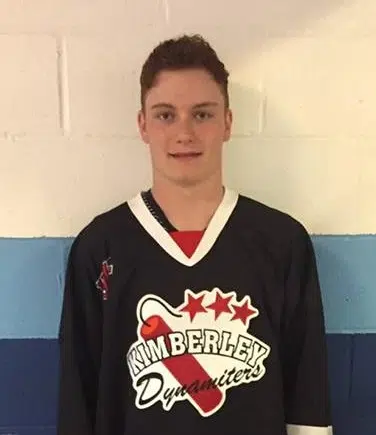 The latest player to join the Kimberley Dynamiters describes himself as a gritty two-way forward.
Cranbrook's Carter Spring signed with the Nitros on Wednesday.
The 15-year old says it feels great to sign with his first junior hockey team.
"Can't wait to get started, get on the ice and start working hard." says Spring.
Spring says he plays hard and isn't afraid to get in the dirty areas.
"I like playing kind of like Brad Marchand-style sometimes, just a gritty style." says Spring. "I'm a two-way forward."
Spring is the fifth local talent to sign with the Nitros this off-season.
The Cranbrook forward played two games with Kimberley last season as an affiliate player.
Spring put up six points in 19 games with the East Kootenay Midget Tier 1 team last season.
– Carter Spring, Kimberley Dynamiters forward