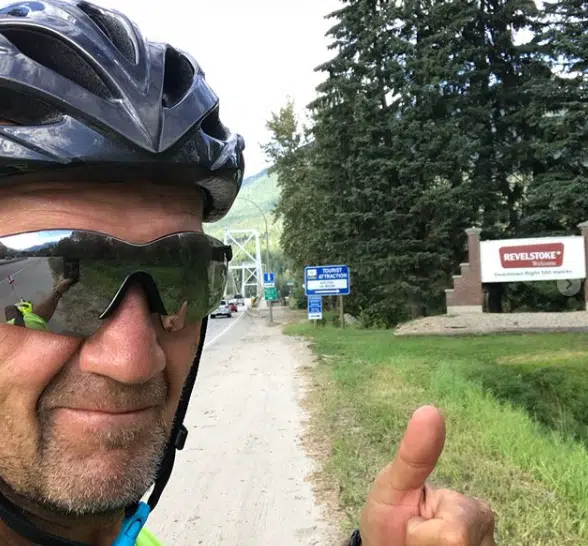 A Kimberley man who is riding his bike across Canada is inching closer to the BC/Alberta border.
Dave Podmoroff began his cross-country journey in Vancouver Saturday and has made it as far as Golden.
He says the ride has been challenging at times.
"The Coquihalla kicked my butt, my goodness, holy moly! I'm not shy to admit it, I had to walk my bike up a couple of hills the last couple kilometers. My legs were just burning, I just couldn't do it, but we got there!"
Podmoroff says he's getting plenty of support from people passing by and feels his campaign is beginning to pick up steam.
"I've had a few people buy me coffee, tell me their stories. I've heard a lot of stories. A lot of people are honking their horns on the way by."
The goal of his ride is to raise funds and awareness for Testicular Cancer Canada and mental health causes.
He says he's almost halfway to his initial goal of raising $1,000.
You can follow his progress on his Facebook and Instagram accounts.
Donations can be sent to his website.
– Dave Podmoroff – Men Matter Coast 2 Coast