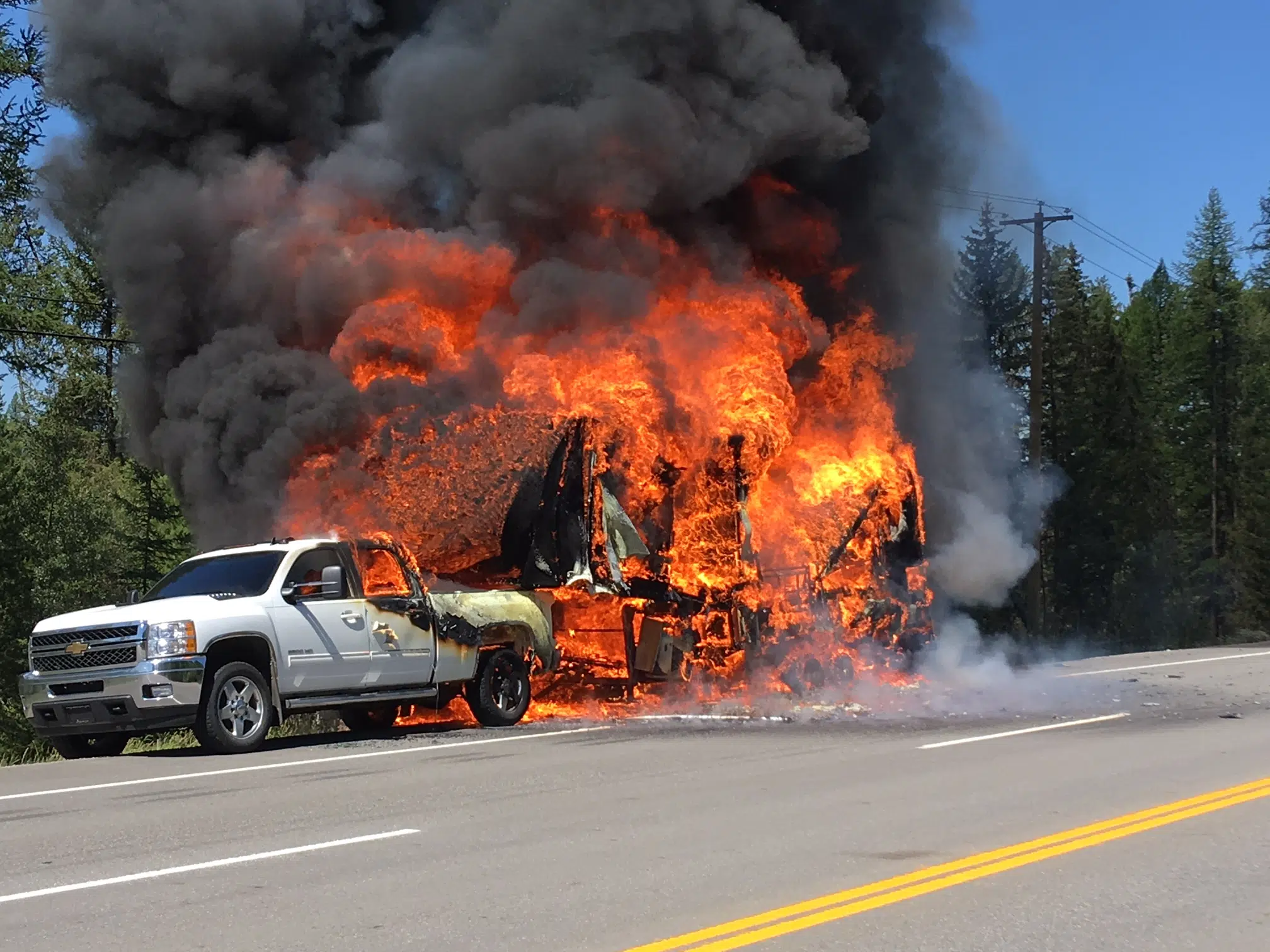 The Regional District of East Kootenay says the South Country Fire Department extinguished a vehicle fire 1 km east of Galloway this afternoon.
A vehicle towing a fifth wheel caught fire.
The vehicle was a total loss but its occupants escaped safely.
Highway 3/93 was temporarily closed to allow crews to access the scene and prevent the fire from spreading to the nearby ditch.
Traffic was moving again by 2:00 pm in alternating single lanes.
An investigation is underway.
While that incident was taking place, a call came in about a grass fire in the Dicken Road area by Hosmer.
The fire was quickly put out.
An investigation into that blaze is underway but its cause doesn't appear suspicious.
Fire chief Dave Boreen says it's been a busy 24 hours for crews and underlines the need for more volunteers.