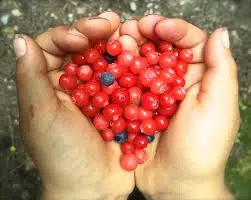 The BC Government's restriction on commercial-scale huckleberry harvesting has taken effect.
Ministry of Forests, Lands, and Natural Resource Operations executive director Garth Wiggill says the ban applies to a few areas in our region.
"The reason for that is specifically for the protection of some high-value grizzly bear habitat, and just to limit the amount of commercial harvest and reduce conflict between pickers and grizzlies."
The Kootenay-Boundary areas covered by the ban are Monk Creek, Little Moyie, Kid Creek, Iron Creek and Sportsman Ridge.
Wiggill says personal picking is still allowed.
"Personal huckleberry picking is allowed, and we've put a limit on that of up to 10 litres per person, so they can pick in those areas."
The restrictions will remain in place until October 15 after coming into effect Sunday.
– Garth Wiggill – Regional Executive Director, Ministry of Forests, Lands, and Natural Resource Operations