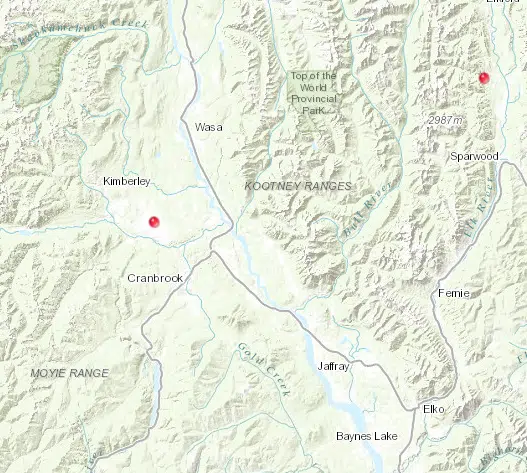 A couple of wildfires are burning in our region.
One of them is in the Brule Creek area and is 0.2 hectares in size.
The BC Wildfire Service believes the fire is human caused.
Fire Information Officer Ashley Davidoff with the Southeast Fire Centre says crews are combating the blaze.
"The current status of this fire is under control and there are ground crews on-site mopping up."
The BC Wildfire Service is also reporting a small fire north of Cranbrook in the Burnett Creek area.
It's at 0.01 hectares and is believed to be human-caused.
The fire which was burning in the  Kootenay-Bypass Forest Service Road fire east of Canal Flats is no longer active according to the BC Wildfire Service.
– Ashley Davidoff – Information Officer, Southeast Fire Centre