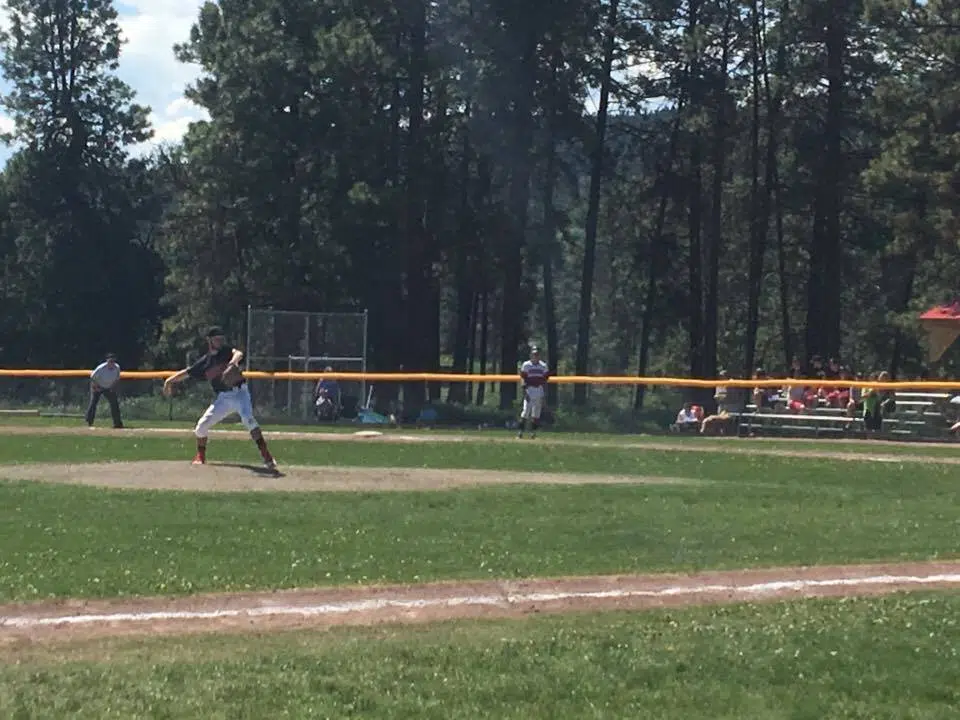 The Cranbrook Senior Bandits failed to register a win in Tuesday's doubleheader against Kalispell.
The "A" Bandits lost 9-6 and 9-5 to extend their losing streak to seven games.
Two players and two coaches were ejected from the game in total due to pitch counts and arguing with the umpire.
Assistant Coach Bill Hughes says they played well despite having a shorter bench.
"We [also] has some people that were hurt and some people that were sick so our bench was pretty thin." says Hughes. "We didn't have a whole lot of people to go to but they didn't stick their heads in the sand, they just kept battling away. We had chances to come back but just weren't able to get the job done."
Hughes says he was pleased with the teams mental focus despite falling in both games.
"Not getting down when things are not going your way and also focusing because some of the innings can be long, drawn out and seemingly boring but there's a lot going on." says Hughes. "They have to allow themselves a moment to not think too much and kind of be present."
Cranbrook is now 5-11 in conference play this season.
The Senior Bandits are back in action Wednesday afternoon hosting the Libby Loggers.
The first game of the doubleheader starts at 2 pm at Confederation Park.
– Bill Hughes, Cranbrook Senior Bandits assistant coach