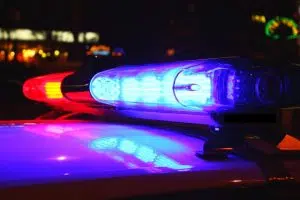 A driver of a semi trailer has been hospitalized after a crash near the Elko tunnel yesterday.
Sgt. Don Erichsen with RCMP East Kootenay Traffic Services says the vehicle was travelling from Fernie towards Elko when the accident happened around 6:20 pm.
"The vehicle left the roadway to the left, careening down an 80 foot embankment, rolling several times as it went. The commercial vehicle contained one person who was the driver, who was transported to hospital."
Search and Rescue crews were called in to help extract the driver from the vehicle.
RCMP are working to determine what caused the accident.
"Ultimately, these things all take time. Because it's all based on measurements and calculations. It'll take time before we have any indication as to exactly what happened."
The driver's injuries are said to be serious.
– Sgt. Don Erichsen – RCMP, East Kootenay Traffic Services