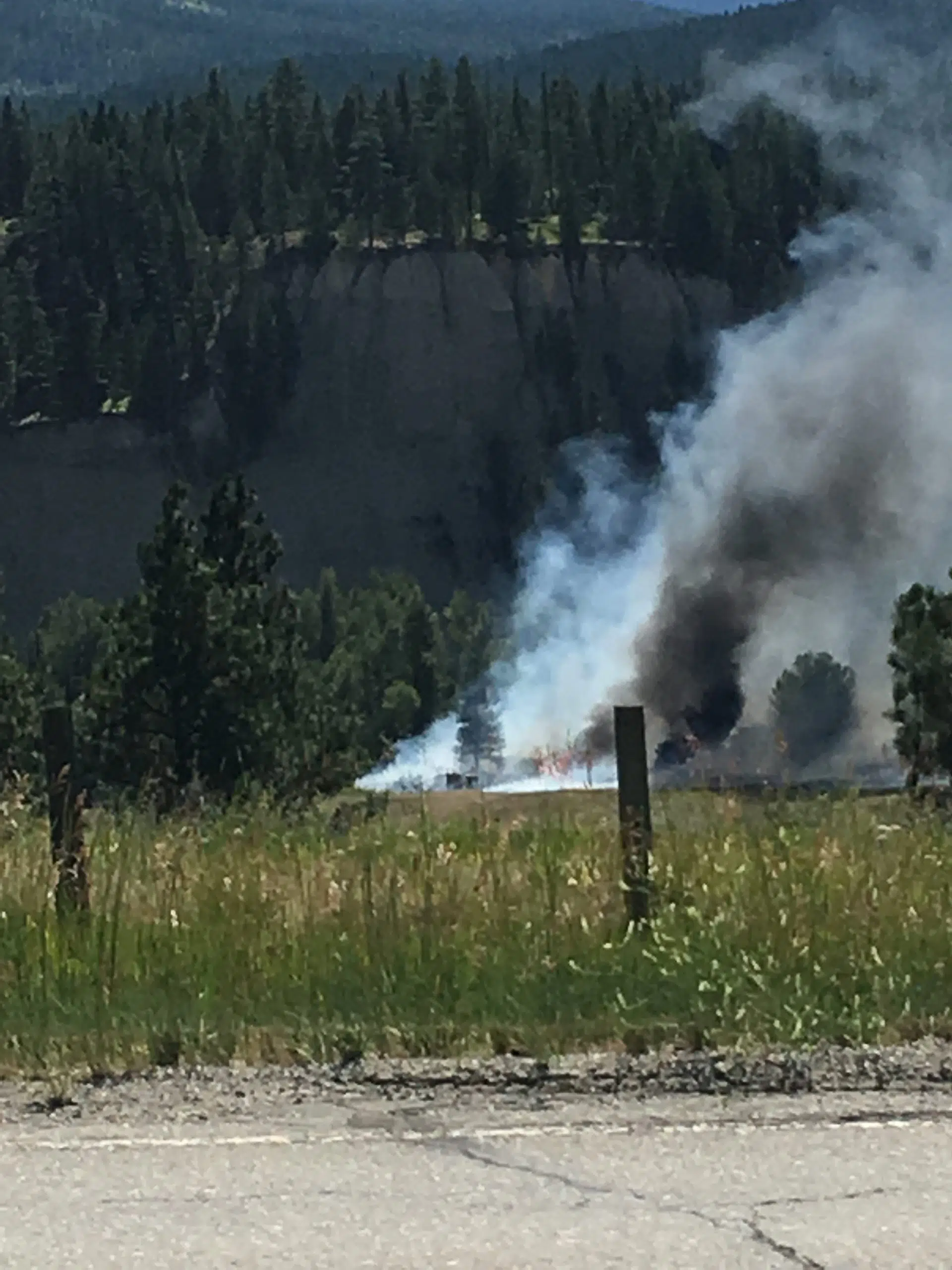 Three homes remain under evacuation order due to a grass fire in the Wycliffe area which ignited this afternoon and a local state of emergency has been declared.
The Regional District of East Kootenay says most residents are returning to their homes after five properties were evacuated.
An Emergency Social Services Reception Centre has been set up at the Heritage Inn for remaining evacuated residents.
The RDEK says the BC Wildfire Crews are on-site and the fire is burning at 6.70 hectares.
RCMP will remain in the evacuated area overnight.
The public is asked to stay away from the area near Wycliffe Park Road, Wycliffe Store Road and Pattinson Road as well as the Rails to Trails path nearby.
Click here for more information.