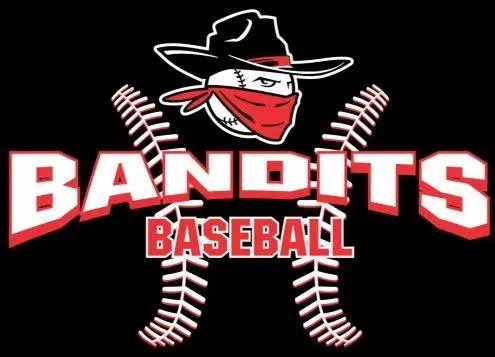 The Cranbrook Junior Bandits play their biggest tournament of the year this weekend.
The "B" Bandits are in Hamilton for the Montana American Legion "B" District Tournament.
Head Coach Robin King says he expects his team to compete hard.
"We've all talked about what we define success as this weekend and it's going and being able to hold our heads high saying that we gave our best effort and represented Cranbrook and the Bandits to the best of our ability." says King.
King says no matter what happens this weekend, he's proud of the team.
"It's been a great year as far as learning and progress and I'm happy to hand a lot of these guys off to coach Paul [Mrazek] and the 'A' club next year." says King.
The Junior squad opens the tourney Thursday versus Mission Valley followed by a clash with the Bitterroot Red Sox on Friday.
– Robin King, Cranbrook Junior Bandits head coach