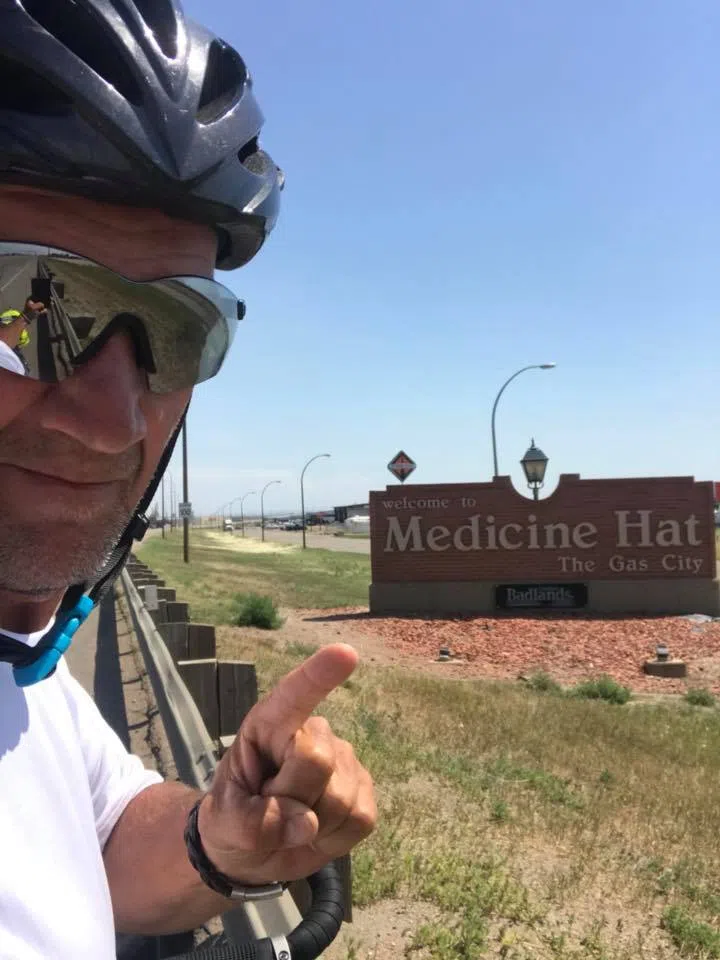 A Kimberley man's nationwide bike journey has reached the prairies.
Dave Podmoroff last checked in with us from Golden last week.
His Men Matter Coast 2 Coast tour has made it as far as Medicine Hat, Alberta.
"I got out of the mountains, the prairies are a different story. It's going to be a whole new set of challenges with the cross winds and the heat."
He adds he's always enjoyed the area's ambiance.
Podmoroff plans to take a short break once he gets to Regina to fly back to Canmore, Alberta for personal reasons.
He will resume his trek from Regina after his break and hopes to see plenty of support.
"The truckers out there and just people in general. It sure would be nice to have a few honks here and there and spread the word a little bit more."
He's raising funds and awareness for Testicular Cancer Canada and other mental health causes.
Keep track of his journey through his Facebook and Instagram accounts.
Click here to donate.
– Dave Podmoroff – Men Matter Coast 2 Coast initiative