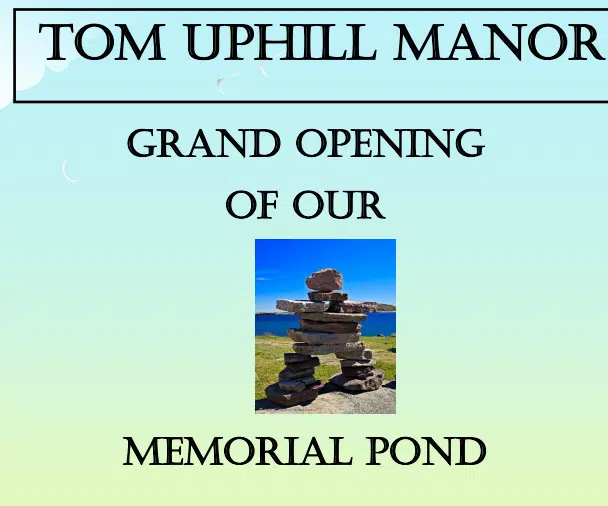 The Fernie Family Housing Society is holding a celebration tomorrow.
It's for the grand opening of the new pond at Tom Uphill Manor.
The pond which was built in 2012 has been out of commission the past few years as too much maintenance was tied in to keeping it functioning.
Volunteers came together to build a working pond which features an Inuksuk in the middle to represent the people that have lived at the Manor.
The Memorial Pond ios meant to remember those who were important to the society.
The grand opening at Tom Uphill Manor happens at 4:00 pm tomorrow followed by a BBQ at 5:00 pm.