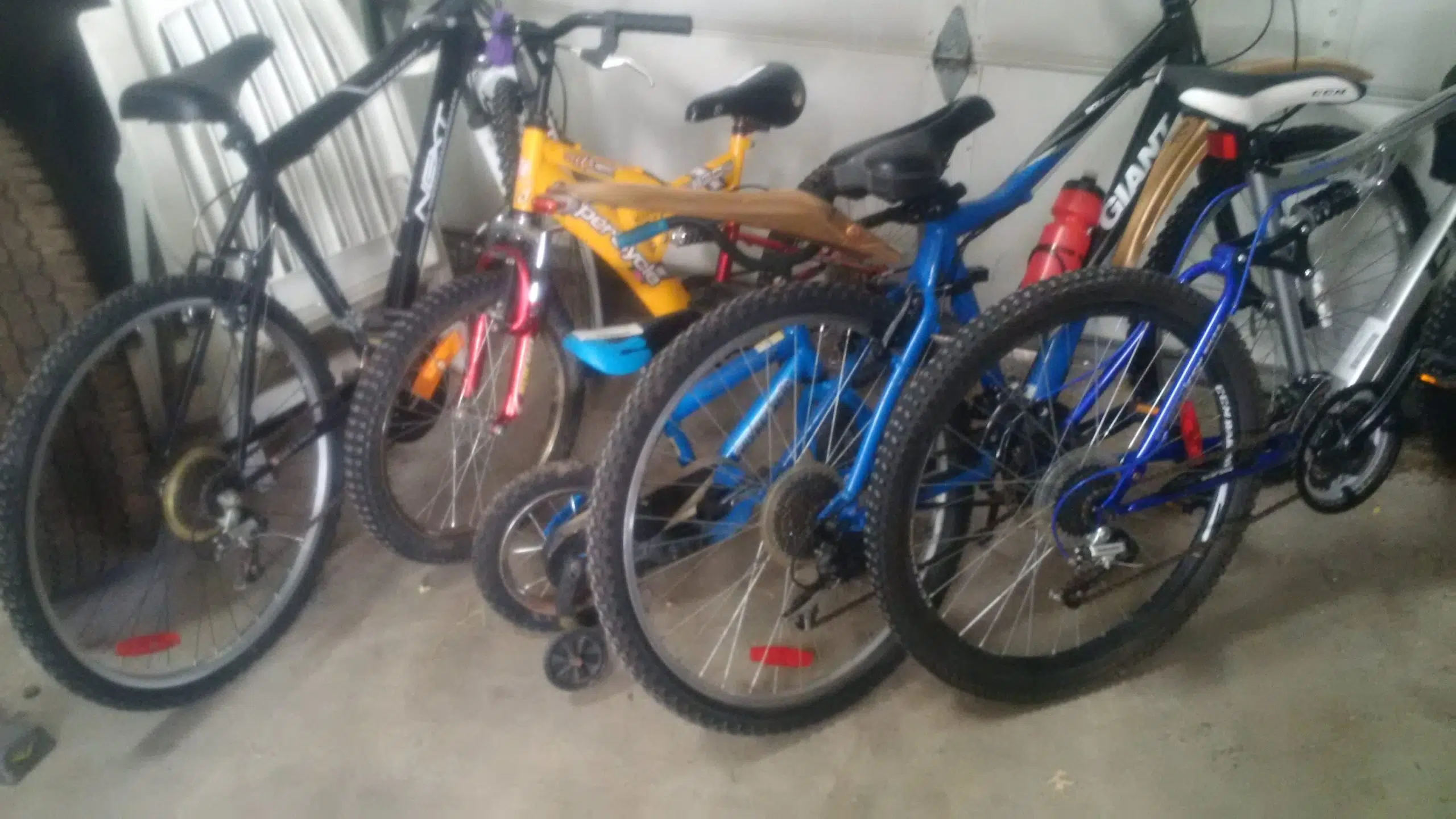 Kimberley RCMP are building a collection of bikes which have been turned over to them.
Sergeant Chris Newel says they've been coming in over the last few months.
"I would say those are all from this spring. We don't get a lot of bikes, maybe one or two a month at the most, but now we're starting to build a collection and of course we can't find the owners.
If they appear to be yours you should contact RCMP and provide proof of ownership.
Newel says there are a few different ways to confirm ownership.
"We ask that you bring in some sort of proof that its yours. Obviously a store receipt would be the best with a VIN number on it, but I can appreciate that people don't always have those or keep them. The other thing is, maybe you've taken some pictures of somebody on the bike"
He says you can also identify a unique feature of the bike.