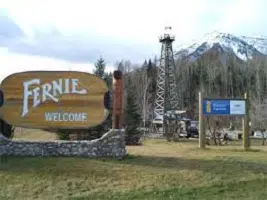 Big funding has come through for a project south of Fernie through the BC Government's Community Emergency Fund.
They're providing $750,000 in funds to help with Area A's Hill Road Erosion Control Project.
The dike in the area was damaged by flooding in 2013.
Area A director Mike Sosnowski says they had their own funds for the project which helped secure extra funds.
"$350,000 from our Area A flood control service. Having our own money available that we planned on for years and years, and we built that fund up to over $1 million. Having that money was key."
He adds the project will ensure residents in the area are protected from future flooding events.
The project was identified as a priority in the Elk River Priority Flood and Erosion Mitigation Sites Conceptual Design Report.
An engineer will be hired next year.
– Mike Sosnowski – Area A Director