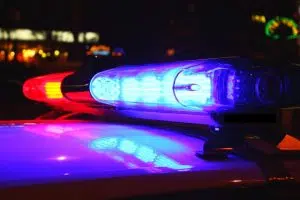 Columbia Valley RCMP want you to keep your golf carts at the links or on private property, and off the roads.
Sgt. Darren Kakuno says they received a report Friday regarding a man driving a golf cart on Lakeview Road in Windermere.
"We were not able to locate the golf cart or the owner in this instance, but we would like to remind golf cart owners that their carts are not permitted to be on public roadways and they should remain on private property."
RCMP are also seeking witnesses to a collision in Fairmont Hot Springs Friday afternoon.
It happened around 1:15 involving a pickup truck and a motorcycle on Highway 93/95 and Westside Road.
The driver and passenger of the motorcycle were taken to hospital.
Columbia Valley RCMP continue to encounter impaired drivers.
Kakuno adds they dealt with two instances regarding impaired drivers over the past week.
On Monday around 7:30 pm RCMP received a call about a car being driven erratically in Radium Hot Springs.
"In this case the caller managed to get the vehicle to stop and actually convince the driver to turn over her keys until they waited for police to arrive. The driver explained to the officer that she was tired from her work day and she admitted to consuming a couple beer prior to being stopped as well."
The driver submitted to a breath test and her sample was above the legal limit resulting in a vehicle impound and 3 day license suspension.
On Friday an altercation at a pub in Radium led to a traffic stop on Highway 93/95.
When talking to the driver the officer smelled alcohol.
The motorcyclist failed their breath test and was issued a 90 day roadside prohibition and the vehicle was impounded.
– Sgt. Darren Kakuno – Columbia Valley RCMP