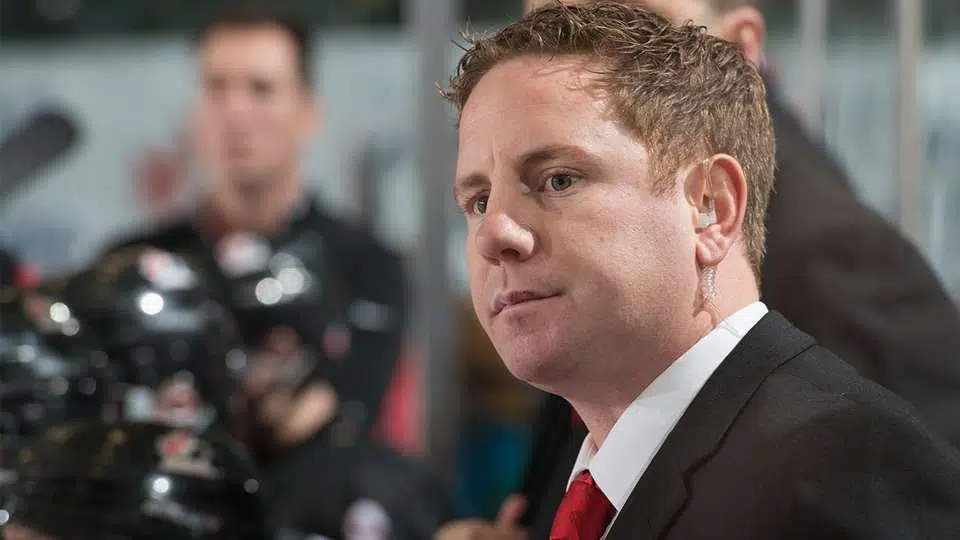 The former coach of the WHL's Kootenay ICE looks forward to getting behind the bench again in Edmonton.
Luke Pierce was hired by the Oil Kings this week after spending two full season with the ICE between 2015 and 2017.
He feels the Oil Kings should push for a playoff spot in the upcoming season.
"We all feel there's some players up there that maybe under-achieved last year and we can get some improvement from them, as well as some up and coming really young, talented players. There's a real bright future for the group."
Pierce adds he's excited to be back in the dub.
"It's a league that I have a lot of respect for and an opportunity to work with a real up and coming group in Edmonton."
Pierce coached the Kootenay ICE for two season between 2015 and 2017.
He says leaving Cranbrook wasn't an easy decision.
– Luke Pierce – Assistant coach, Edmonton Oil-Kings (Former Kootenay ICE Head Coach)