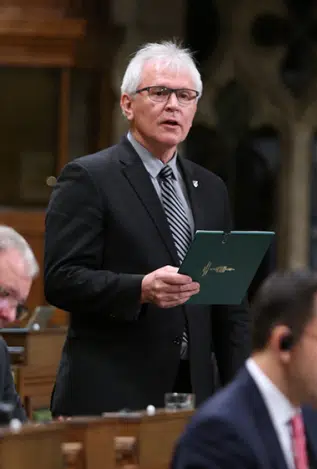 Kootenay-Columbia MP Wayne Stetski is turning to the Federal Minister of Transportation to resolve the gap left behind by Greyhound's Service cancellation.
He's sent a letter to Marc Garneau explaining how the gap in service created by Greyhound's absence will have a negative impact and further isolate the people of his riding.
Greyhound Canada announced earlier this month that they would be cancelling routes in the Prairies and British Columbia at the end of October.
Stetski says Greyhound has been cutting back their services for a number of years, so its not surprising to see them pull out completely.
He says a replacement needs to be found, which needs the support of both the Provincial and Federal Government.
Stetski says if the Province and Federal Government work together to find a solution, there could be an even better service in place.
He calls Greyhound's announcement "a crisis for rural Canada, and one that must be addressed as soon as possible."
– Jeff Johnson, with files from Kootenay-Columbia MP Wayne Stetski