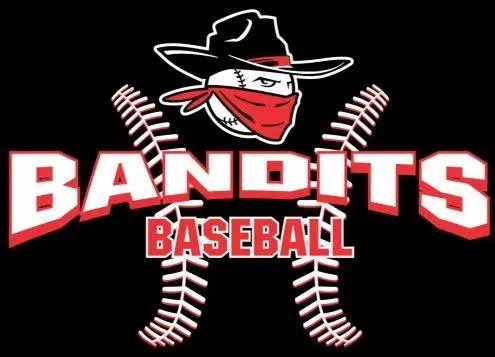 The Cranbrook Senior Bandits kick off their district tournament in Hamilton, Montana Thursday evening.
The seventh-seed Bandits take on the host second-seeded Bitterroot Red Sox to open the playoff tourney.
The Senior Bandits finished conference play with a 7-13 record while the Red Sox went 16-4.
Head Coach Paul Mrazek says they team is confident heading into the weekend.
"They've proven to themselves that they can play with anyone in our league, it's not who we play it's how we play." says Mrazek. "We're much more competitive than last year and all of the teams know that and no one is taking us lightly."
The Senior Bandits pulled off a split in a doubleheader against the Red Sox earlier this month.
After the Bandits' bus broke down on Wednesday, the team had to return to Cranbrook and carpool to Montana for the tournament Thursday morning.
"I think they're all pretty excited." says Mrazek. "It was a long day [on Wednesday] and two days of practice before that but they're ready for the year-end tournament and ready to go compete."
Opening ceremonies for the tournament take place at 6:30 – prior to Cranbrook's game versus Bitterroot.