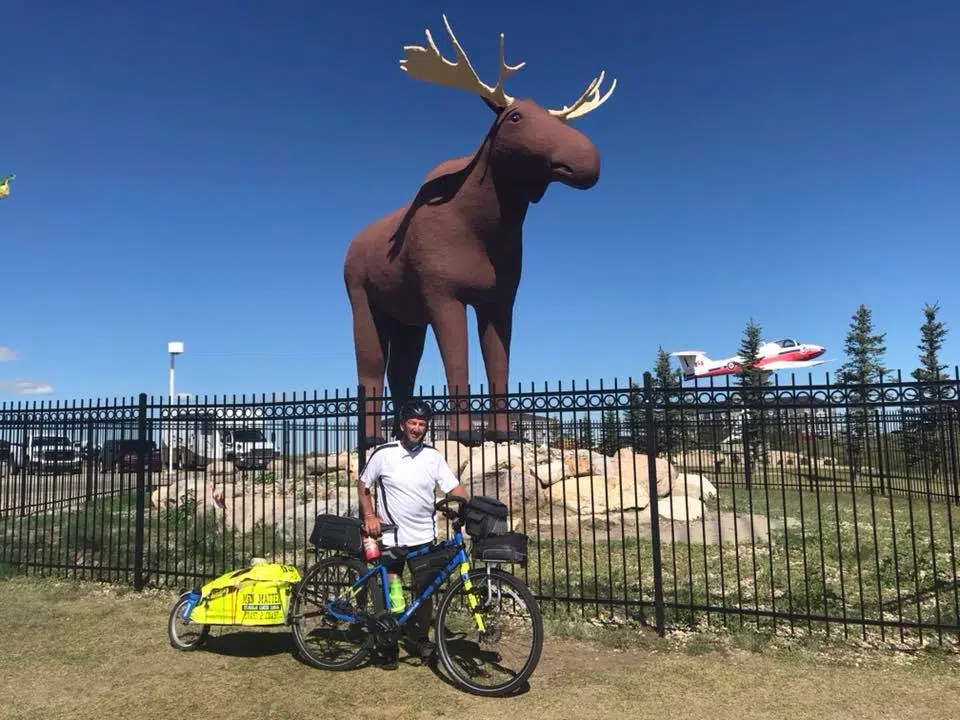 The cross-Canada cycling tour for a Kimberley man continues after a short break.
Dave Podmoroff is on the road again.
He had to return to Canmore, Alberta for personal reasons.
Now, Podmoroff is taking off from Regina to resume his Men Matter Coast 2 Coast initiative.
He says his initiative is starting to gain traction in the prairies.
"Everybody's got a story that is a lot more important that what people think. Nobody talks about it until they see my trailer, see my shirts."
He's raising funds and awareness for Testicular Cancer Canada and other mental health causes.
Podmoroff has already eclipsed his funding goal of $1,000 and is now hoping to raise $10,000.
He hopes his nation-wide trek continues to pick up momentum.
"If I can get a little more attention and draw some more attention to [Testicular Cancer Canada] itself that would be just awesome. Lets get people talking about this. There's going to be more sites, it's going to be an interesting journey."
Podmoroff says prairie heat is providing challenges but he's keeping hydrated and healthy.
You can track his progress through his Facebook and Instagram accounts.
Click here to donate.
– Dave Podmoroff – Men Matter Coast 2 Coast Tour