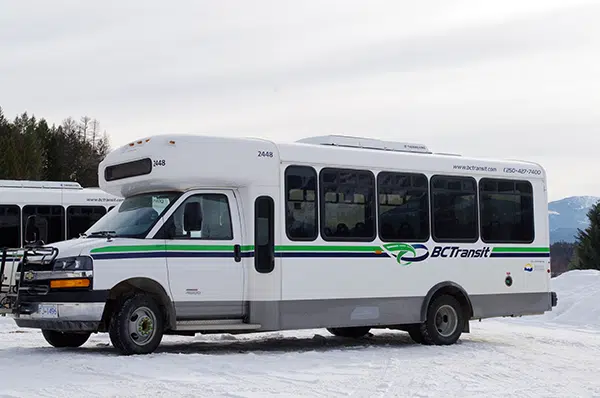 The City of Cranbrook wants to ensure the local transit system is being utilized to its full potential.
Mayor Lee Pratt says a lot of the bus routes in the city are not being utilized.
"We would like to see either a plan to do more marketing and [improve] our ridership, or get some more
The city is looking into adding a new handiDART vehicle to the system as part of a 3 year BC Transit expansion plan which is eyed to take effect next year.
The vehicle would cost over $41,000 and would provide 1,000 hours of service annually.
Pratt says Cranbrook's current handiDART system is popular but often unavailable.
"I know a number of people that use it. It's how they get their groceries, get to doctors appointments and hair appointments. So they use the handy dart, but you have to phone ahead and schedule it, and what's happening now is a lot of the times they're phoning ahead and it's full."
The plan includes adding up to 1,200 hours of conventional transit by 2022.
The city is also considering forming a committee which would include members of the public to determine how the system could run more efficiently.
– Lee Pratt – Cranbrook Mayor