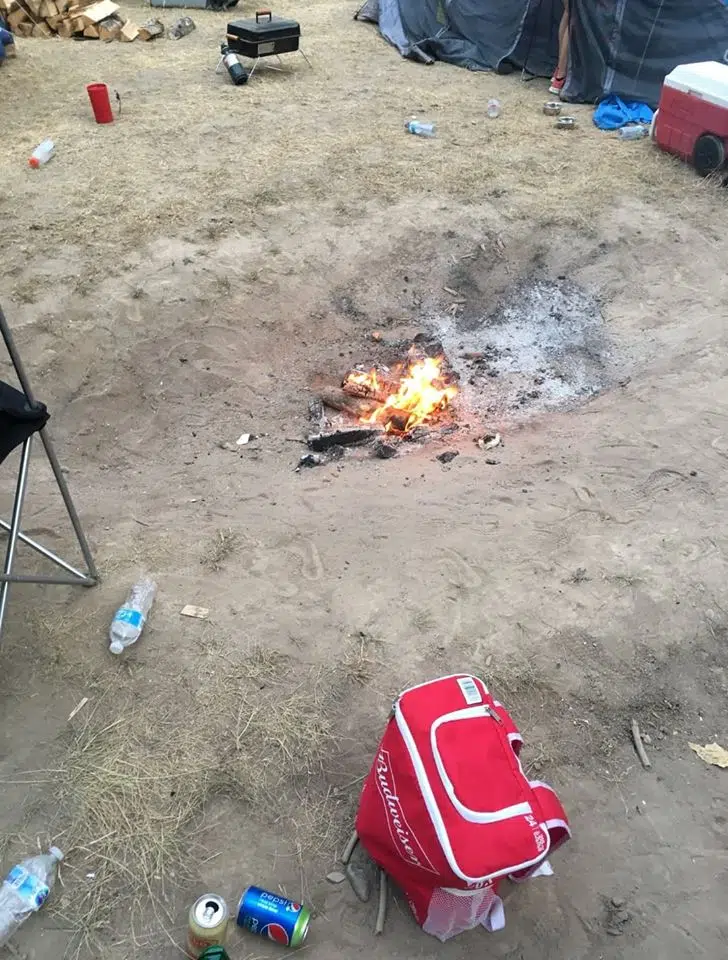 "What were the campers thinking?"
So said the BC Conservation Officer Service on Twitter after issuing fines for four unlawful camp fires in the East Kootenay Friday night.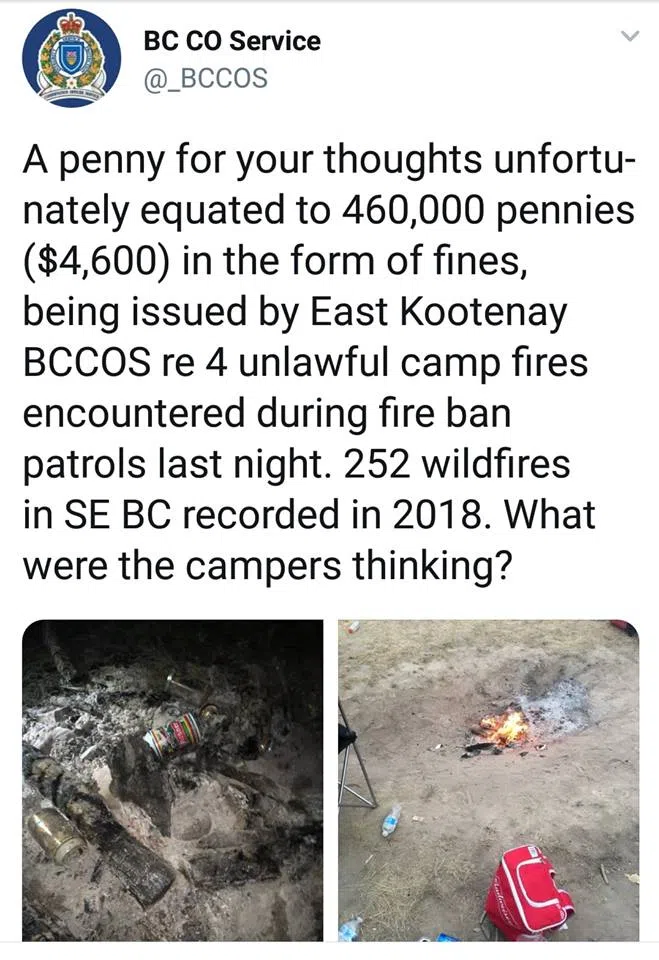 The fires were encountered during fire ban patrols in the region.
Conservation Officers issued $4,600 worth of fines to kick off the August long weekend.
The BC Wildfire Service reminds the public that a campfire prohibition is in effect for the entire Southeast Fire Centre to reduce the risk of human-caused wildfires so fire crews can deal with new naturally occurring blazes.
Anyone found in contravention of an open burning prohibition may be issued a ticket for $1,150, required to pay an administrative penalty of $10,000 or, if convicted in court, fined up to $100,000 and/or sentenced to one year in jail.
If the contravention causes or contributes to a wildfire, the person responsible may be ordered to pay all firefighting and associated costs.
– From the BC Conservation Officer Service and the BC Wildfire Service