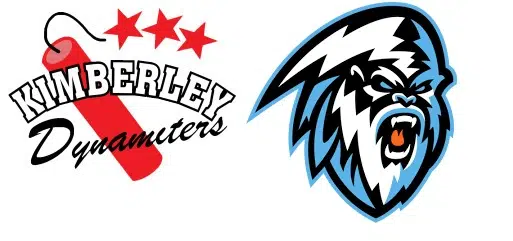 The head coach and general manager of the Kimberley Dynamiters says he's excited the club will be honoured by the WHL's Kootenay ICE this year.
Derek Sturat's Dynamiters are this year's defending KIJHL champions and they'll celebrated by the ICE in a Kimberley Dynamiters recognition game October 8th versus the Medicine Hat Tigers.
"We realize that the ICE don't have to do this, this was initiated by Matt [Cockell] and his staff are very generous to recognize us before one of their games, so we're very appreciative of that."
Kimberley ended up placing third in the provincial Junior B Cyclone Taylor Cup tournament.
The recognition game game will feature a special 4:00 pm puck drop.
– Derek Stuart – Head Coach/General Manager, Kimberley Dynamiters