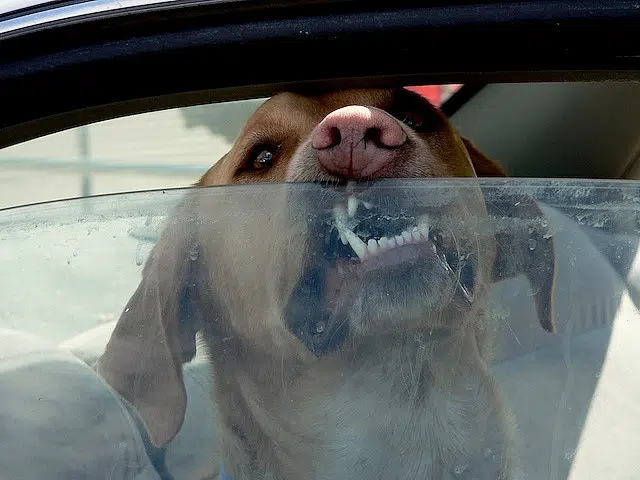 The SPCA is warning pet owners that a vehicle is no place for your dog or cat on hot summer days.
Branch Manager Christy King says the high heat will turn most vehicles into an oven if your pet is left inside for too long.
"Even when temperatures are low at like 25 degrees, inside that vehicle can get so hot after 10 minutes or even less," King says. "When the temperature outside is already at 40 degrees, it can get up to 60 in a matter of minutes in that car, which would be fatal for a dog or a cat."
She says even leaving an animal inside a running vehicle with the air conditioning on can be risky.
"Things could happen for the 10, 15, 20 minutes that you are inside that store," King says. "Maybe the air conditioner stops working or your car runs out of gas because its running in the parking lot and then your dog finds itself locked in a hot vehicle and overheating."
Even the pavement can be an issue for man's best friend.
King warns dog owners that the pavement can burn the pads of your dog's feet with extreme temperatures.
– East Kootenay SPCA Branch Manager, Christy King