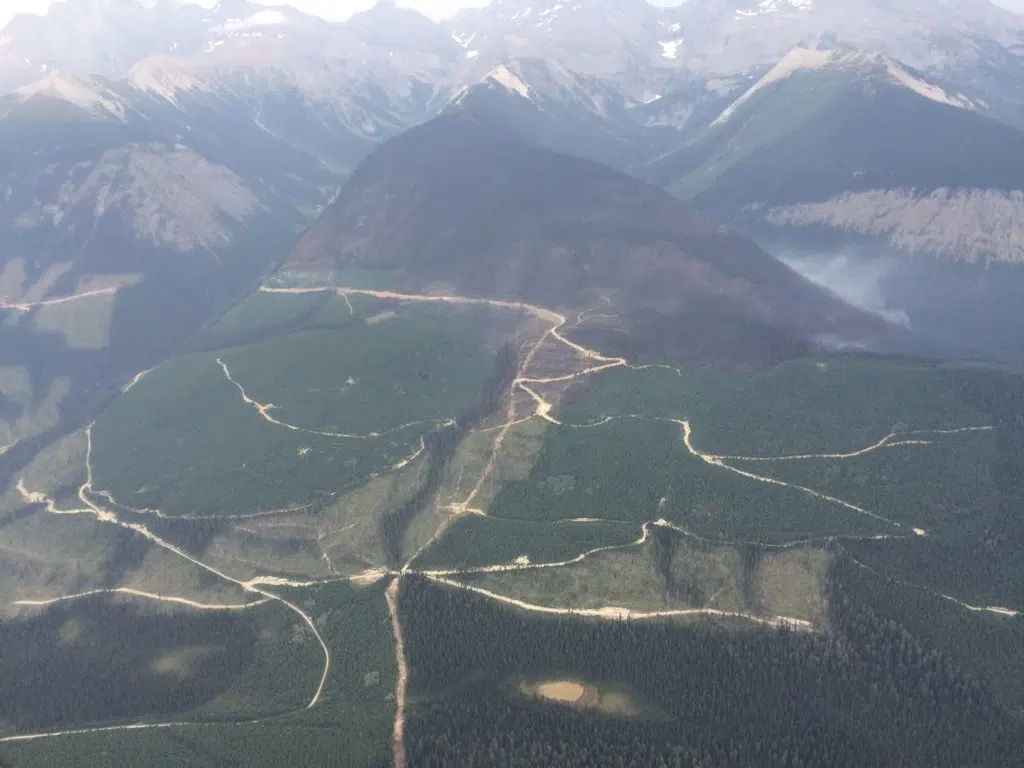 BC Wildfire Service crews continue to establish further containment on the Whitetail Creek Wildfire north of Radium Hot Springs.
Information officer Kim Weir says the 240 hectare blaze is 35% and 50 % guarded.
"Ground crews and heavy equipment are on site at the wildfire along with aviation support. We're continuing to build a guard as well as action hot spots adjacent to the fire's line."
Area closures put in place by Parks Canada remain intact and Beaverfoot Forest Service road is still closed beyond the 47 km mark.
The fire was triggered by lightning July 27.
Elsewhere the Sage Creek Wildfire 65 km south east of Fernie is burning over 1,200 hectares.
Deployed resources on site today include 68 firefighters, 7 helicopters, 3 units of heavy equipment and 2 airtankers.
Crews are planning for future burn off operations which could lead to additional smoke in the area over the next few days.
Click here for up to date information from the BC Wildfire Service.
– Kim Weir – Information Officer, Whitetail Creek Wildfire