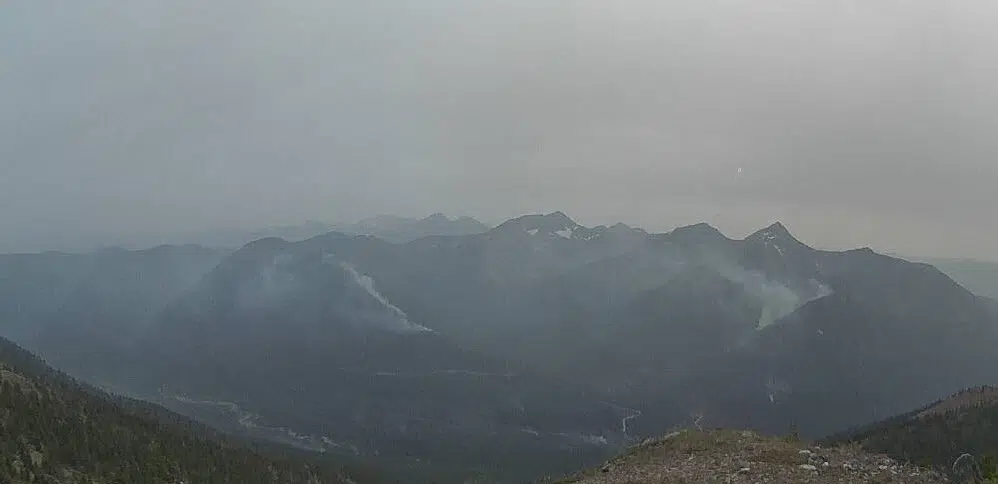 BC Wildfire crews have made progress battling the Sage Creek Wildfire about 65 km south of Fernie.
The fire has shrunk to 1,148 hectares after burning at over 1,200 hectares for most of the week.
Deployed resources on site include 69 firefighters, 8 helicopters, 3 units of heavy equipment and 1 airtanker.
The Whitetail Creek Wildfire has grown slightly to 283 hectares from 240.
It remains 50%t guarded and 35% contained.
The blaze continues to receive action from the air and ground.
Meanwhile Highway 93 south remains closed due to efforts battling the Wardel Wildfire in Kootenay National Park.
Drive BC expects to provide an update regarding the highway closure at 12 pm Thursday.
– Photo provided by BC Wildfire Service