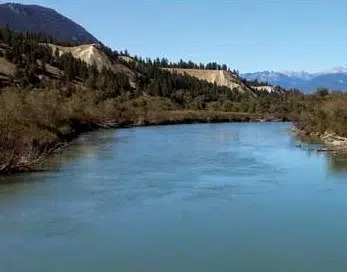 The BC Government is introducing a tool to give First Nations, industry and public members access to science-based information on freshwater supply and demand in the Kootenay and Boundary regions.
The Ministry of Forests, Lands, Natural Resource Operations and Rural Development has developed an online water tool to support decision-making on water-use, planning and resources.
Research Hydrologist David Wilford says "it's a decision support tool. It doesn't make the final decision, but people outside of government can put the cursor on a stream and get some information which basically identifies if there is any water available for further allocation."
The water tool estimates mean annual and monthly discharge for watersheds and gives an overview of their characteristics.
Wilford says it's easy to use.
"The reports that are generated through the water tool take less than a minute to do. You put your cursor on a stream or river and press PDF, and within a minute you get a 20 to 30 page report that summarizes all the things about water, mean monthly streamflows."
Click here to try the tool.
– David Wilford – Research Hydrologist, Ministry of Forests, Lands, Natural Resources and Rural Development