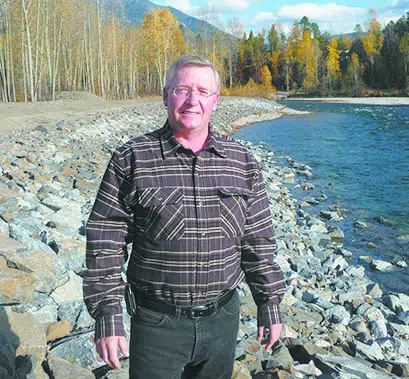 A Regional District of East Kootenay director wants to see safer access to a trailer court near Hosmer.
Area A's Mike Sosnowski says the area is near the Crowsnest Highway and can be a dangerous spot for people to turn left.
He says he would like to see something in place to make the road safer but has no idea how long it will take the Ministry of Transportation and Infrastructure to approve improvements.
"There is a need for an intersection close to the trailer court and some businesses. We are so fortunate to have mine-tax money that we can offer to the [Ministry of Transportation and Infrastructure] and partner with them to make this come true, whenever it comes true."
Sosnowski says $1 million in reserves are set aside to help with costs but doesn't know how much it would cost to add an intersection on Highway 3.
Sosnowski adds it's a miracle that there hasn't been any major accidents along the stretch of highway near Hosmer.
"It's a 100 km speed zone in 2 way traffic. So the school bus stops in the middle of the highway in the lane and has its hazards on, and there's semi trailers going 100 km/h that have to stop."
He says he wants to make sure the improvements are on the ministry's radar.
He adds it might not happen for quite some time as MoTI needs to conduct studies before any action can be taken.
– Mike Sosnowski – Area A Director