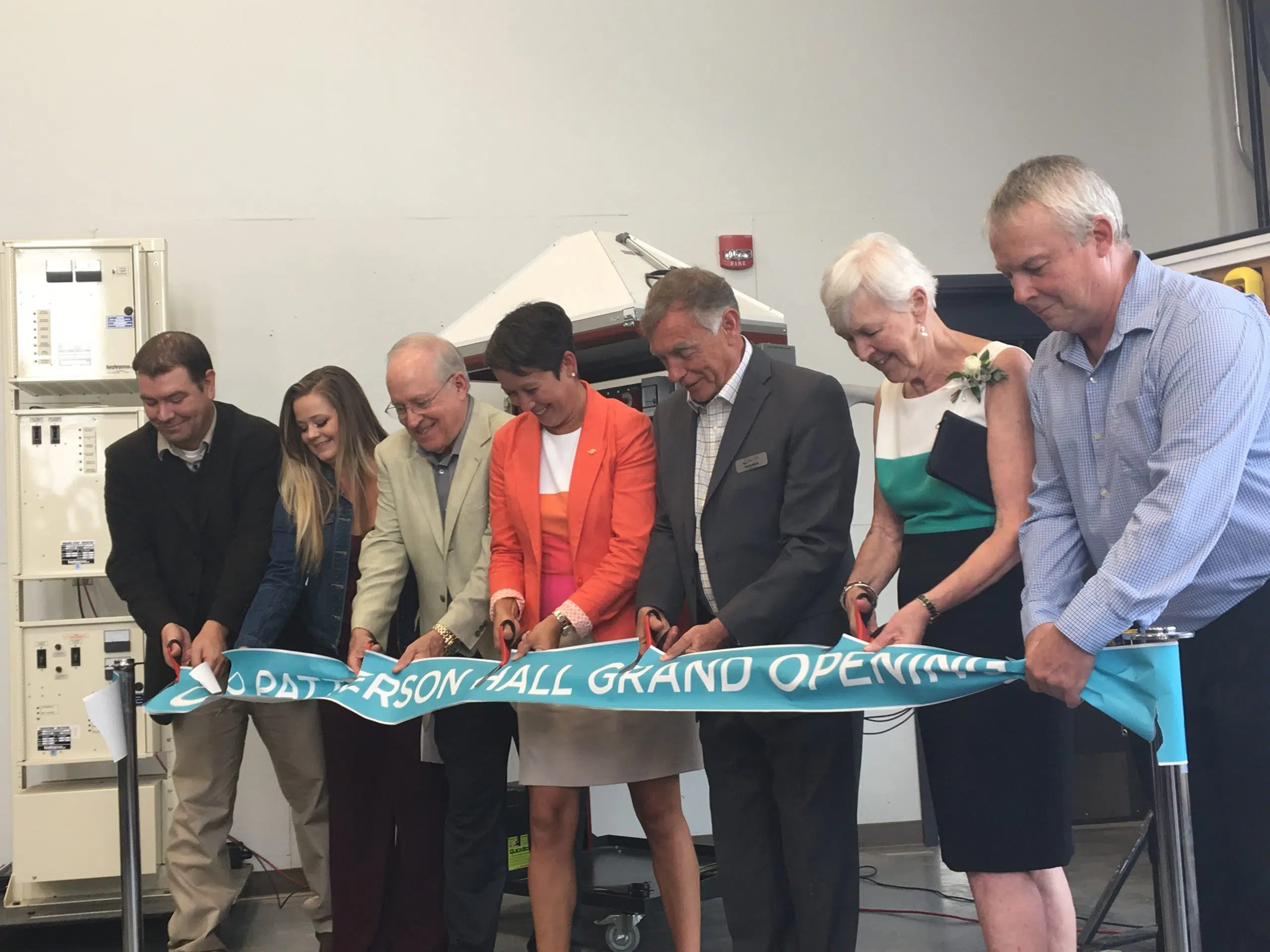 A new trades training facility at Cranbrook's College of the Rockies campus is officially open.
A ceremony was held today to mark the opening of the James Patterson Hall which will increase training capacity at the college.
Minister of Advanced Education Melanie Mark was present to make a speech and help with the ribbon cutting ceremony.
She says it will help fill jobs in the local trades sector.
"Just in the Kootenay region we've got 4,300 jobs that are going to be available in the construction trades. We know in the next 10 years we've got over 900,000 jobs that are going to be available across the province because people are retiring. Things are changing in our communities. Automation, technology, science tech engineering, we need to get in front of the curve."
Mark says it's important for governments to partner together on these initiatives.
"These talented individuals are training to be professionals, to have careers. They put the lights on, they build our roads, they make things energy efficient and we need to be in front of the curve. I think we need to change the dial on the reputation that people in the trades have, that it's a blue collar job."
The project cost $11.5 million.
The BC Government contributed $4.8 million while the Federal Government chipped in $4.2 million.
Funding was also provided by Teck at $800,000 and the Columbia Basin Trust with $1 million while the college contributed $700,000.
– Melanie Mark – Minister of Advanced Education