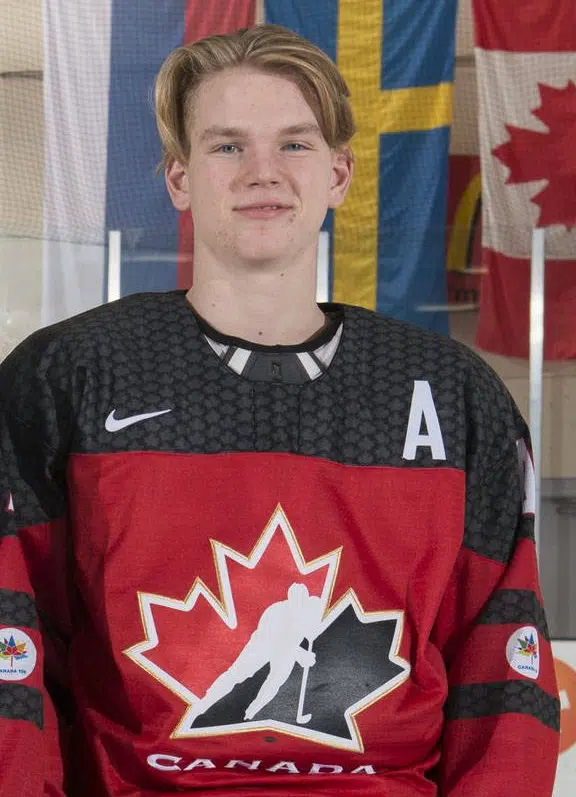 Team Canada is heading into the semi finals at the U-18 Hlinka-Gretzky Cup with a perfect record thanks in part to two hockey players with local connections.
Canada faces team USA in Edmonton Friday night after finishing first in Group A round robin standings.
Cranbrook's Bowen Byram scored the game winner in Canada's final preliminary matchup while Kootenay ICE forward Peyton Krebs has four points through three round robin outings.
Friday night's winner moves on to the gold medal game.
(Pictured: Cranbrook's Bowen Byram)