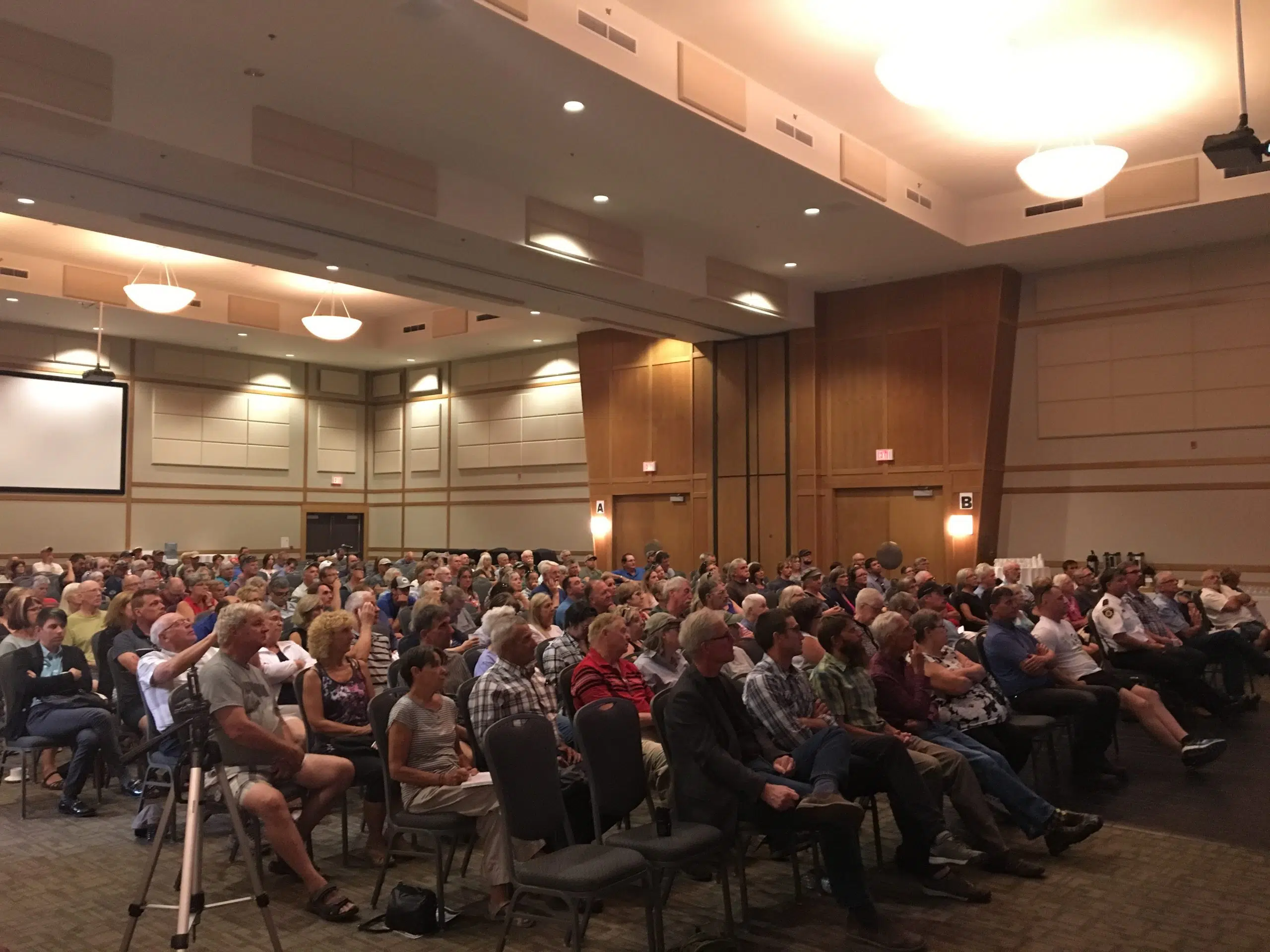 Nearby wildfires do not pose an imminent threat to Kimberley.
That message from mayor Don McCormick at last night's wildfire information meeting when speaking to the Lost Dog Fires and Meachen Creek blaze north and west of town.
"Kimberley is not in harm's way. It's really important to understand that. Things are close, but at this point in time we are not in harm's way. Based on the behavior of the two nearest forest fires, we are not in imminent danger."
McCormick says residents need to trust and support firefighting personnel who are working to keep our communities safe.
"We still need to be paying close attention as mother nature is extremely unpredictable and can change at any time. We need to trust our professionals who are trained and experienced with these situations, situations that can change quickly, they know what they're doing
A number of residents posed questions to wildfire crews regarding the lack of action on the Meachen Creek fire which is at 10,000 hectares and has prompted an evacuation alert for 65 properties in the St. Mary Valley.
Crews haven't been able to action the blaze as it's terrain makes it unsafe for personnel and aircraft, but action plans are underway.
An evacuation alert for 121 Ta Ta Creek area properties will remain active until the Lost Dog Fires are fully contained.
Nine properties outside of Radium are still on evacuation order and an evacuation alert for a property near Yahk remains intact.
– Don McCormick – Mayor of Kimberley