Kimberley RCMP are warning residents not to be alarmed if they see emergency officials at their doors.
Police, along with Search and Rescue crews, the Kimberley Fire Department and other city employees are travelling door-to-door, delivering written evacuation alerts to every home and business.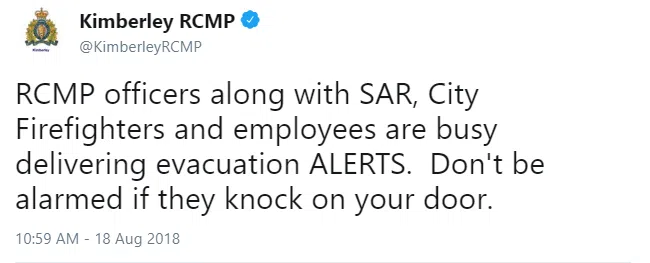 Residents are being advised that nothing has changed with the Evacuation Alert issued late Thursday night.
The Evacuation Order for 65 properties in the St Mary Lake area is also still in effect.
(Pictured: Search and Rescue crews delivering notices to Kimberley businesses on Archibald Street.)