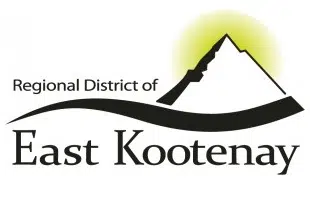 City of Kimberley
The evacuation ALERT put into place on August 16 remains in effect for the City of Kimberley. The evacuation ALERT area includes the entire City of Kimberley municipal boundary and a handful of properties in the RDEK directly south and southeast of the City of Kimberley.
Meachen Creek – St. Mary Lake – (N11886)
The evacuation ORDER for 65 addresses in the St. Mary Lake area issued on August 16 remains in place. The order area includes St Mary Lake area from the West boundary of the City of Kimberley to the Redding Creek/St Mary River convergence including St Mary Road and Lakefront Road. This order does NOT include the City of Kimberley.
Active winds gusting up to 40 km/hr increased fire activity Thursday evening. Fire activity settled down late in the evening Thursday night. The safety of the residents of the St. Mary Valley and the safety of the crews remains the first priority for the BC Wildfire Service. The fire has not entered the valley.
Lost Dog Complex Fire (N12413)
BC Wildfire Service completed a planned ignition August 15 and were able to safely burn fuels from a containment line toward the fire to remove fuel and steer the fire inside predetermined boundaries. Crews also successfully reinforced control lines on critical flanks. The smaller two fires in the complex are now "being held" and ground crews are onsite mopping up. The fire is currently estimated at 706 hectares.
Evacuation ALERT remains in place for 121 address points in the Ta Ta Creek Area. The fire is burning approximately 7 km northwest of Ta Ta Lake.
Leach Creek (N12565)
This fire is located approximately 3km north of Mount Taylor and 21 km southeast of Sparwood. This fire remains estimated at 30 hectares in size.
The fire is 95% guarded and being held, meaning that sufficient suppression action has been taken that the fire is not likely to spread beyond existing boundaries under the prevailing forecasted weather conditions.
Crews are working to strengthen guards today. Good progress has been made with no spread of the fire overnight.
Mt. Erickson (N12574)
This is a lightning caused fire NE of Sparwood. It is currently highly visible from Highway 3 and estimated at 4 hectares.
Coal Creek FSR (N12395)
The Coal Creek Fire remains estimated at 713 hectares. This fire is not currently threatening communities. The Coal Creek Forest Service Road is closed beginning at the 33 km mark. The Leach Creek Forest Service Road is restricted beginning at the junction of Leach Creek Forest Service Road. The Corbin Road, and Morrisey Creek Forest Service Road are restricted beginning at the 0.3 km on Morrisey Forest Service Road, from the junction with Morrisey Road.
Cross River Fire/Nipika Mountain Resort – (N21982)
The Cross River Fire is currently estimated at 2723 hectares and continues to burn in steep, difficult terrain. Currently, they have 13 firefighters, 1 helicopter and 6 pieces of heavy equipment on site. Crews continue to establish contingency guard.
The evacuation ORDER for 9 properties on Settlers Road and Cross River FSR remains in place.
The fire is located approximately 23 km northeast of the Village of Radium.
Sage Creek (N12024)
The fire is estimated at 1947 hectares. 109 firefighters, 10 helicopters, 2 airtankers and an Alberta Incident Management Team are on site. It is producing a large column of smoke that is highly visible. It is located approximately 65km southeast of Fernie along the BC/AB border. A number of Forest Service Road restrictions remain in place – check the BC Wildfire website for details.
Whitetail Creek (N41525)
The Whitetail Creek fire is currently estimated at 576 hectares and is located about 40km from Radium. This fire is about 50% guarded and 20% contained. It does not pose a threat to Radium Hot Springs or other local communities at this time. This fire does not currently pose a risk to visitors of Kootenay National Park; however, as a precautionary measure, area closures and smoke advisories have been put into place by Parks Canada. 21 firefighters, 1 helicopter 1 piece of heavy equipment on site today. There was minimal growth yesterday. Heavy equipment will be on site to construct guard.
Forest Service Road restrictions are in place around this fire, please check the BC Wildfire website.
Larch Creek (N12515)
This fire is burning west of the community of Newgate near the US border. It has been renamed the Bloom/Wickman fire from the Larch Creek fire and is estimated at 577 hectares.
Randal Creek (N72436)
The Randal Creek fire (known in the US as the Davis Fire) is burning both sides of the Canada/US border approximately 17km southeast of Yahk. Neither Yahk not Kingsgate are included in the evacuation alert. Campers and recreationalists are urged to follow local media reports and reliable information sources to stay informed on the status of the fire so that they are prepared should conditions worsen. The fire is currently estimated at 879 hectares.
An area restriction is in effect for the area past the 6 km mark on the Yahk Meadow Creek Road.
An evacuation ALERT for 1 address remains in place. Neither Yahk nor Kingsgate are included in the evacuation alert.
Wardle Creek Fire
The last update estimated the fire to be about 3600 hectares. 11 helicopters, 165 personnel and 10 pieces of heavy equipment are on site. Highway 93S is currently open, check http://www.drivebc.ca
or Alberta 511.ca before you travel for the latest information on road closures.
Akenside Creek Fire (N21714)
No significant change to report on this fire – which remains estimated at 450 hectares.
Bow River Fire (N12407)
Fire continues to be estimated at 760 hectares.
Morrissey Area Fires/ South of Lost Boys Pass/Mcdermid (N12563)
This fire is located 2km south of Lost Boys pass and is estimated at 40 hectares.
South Line Creek (N12685)
This fire was discovered August 15 and is currently estimated to be 15 hectares.
Elk Valley (South of Mount Fernie) (12507)
This fire is suspected to be lightning caused and 1.10 hectares.
Shuswap Creek (N22531)
This fire is under control.
Other news and information:
Interior Health relocated residents and clients from its Kimberley facilities due to the evacuation ALERT related to wildfires burning in the area. The relocation affects residents from Kimberley Special Care Home and assisted living clients from Garden View Village, as well as vulnerable clients in the community. For more information, check out their information bulletin (ftp://ftp.rdek.bc.ca/IB_KimberleyPrecautionaryRelocation7Au…
Residents on evacuation alert wanting to move their RVs, boats or other large personal items can store them in the Western Financial Place parking lot. The space is for storage only, and not for dwelling or camping purposes at this time. There is no security at the parking lot overnight.
For more information on where you can store your items, check out this map (ftp://ftp.rdek.bc.ca/CranbrookRStorage.pdf
BC Hydro is providing residents with information on what to do if they are evacuated. Tips include turning off all unnecessary appliances, such as air conditioners and hot tubs, and unplugging sensitive electrical equipment, such as televisions and computers. Find more tips and information on bill credits and flexible payment plans for those affected by evacuation orders on this information sheet (ftp://ftp.rdek.bc.ca/BCH17453_ildfireEAPonepgerV1_Updated%2…
 – Files from Regional District of East Kootenay