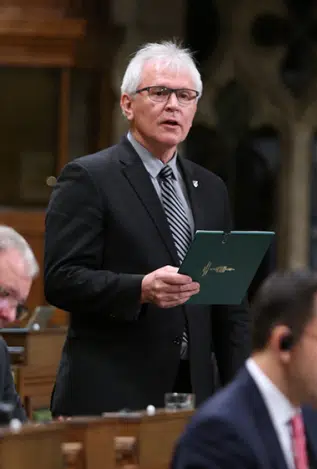 Kootenay-Columbia Member of Parliament Wayne Stetski has invited his colleague MP Murray Rankin, to speak with constituents in Cranbrook about the new cannabis laws.
"As the NDP Justice Critic and an esteemed lawyer, Murray was at the forefront of the government's framework to legalize cannabis," Stetski said. "I know that our local communities have many questions, so I've asked Murray to come and speak to the issues," Stetski says.
Stetski and Rankin will hold two meetings, one in Nelson and the other in Cranbrook.
The meeting in Cranbrook will be happening Friday, September 7th at the Cranbrook Public Library at 7 pm.
"There's a great deal of confusion about the new laws, including how and where cannabis will be sold; how legal access to cannabis will affect our border crossings; and what municipalities and police forces need to do to prepare for legalization, which is barely 10 weeks away," Stetski says.
"I hope we'll have answers to these and other questions," Stetski says. "If we don't, we'll take the questions back to Ottawa and ask the government for answers!"
– From the Office of Kootenay-Columbia MP, Wayne Stetski