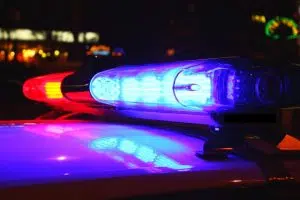 During the evening of August 19th , 2018, a BC Conservation Officer and Cranbrook RCMP General Duty, and Crime Reduction Unit members conducted a joint investigation in the Fort Steele area along Kootenay River leading to a seizure of approximately 1 ounce of what is suspected to by Crystal Methamphetamine, drug trafficking paraphernalia, various ammunition and an air pistol.
A 26 year old male Dillon Hodder and un-named 36 year old female were arrested and being held at the Cranbrook Detachment pending a bail hearing in Cranbrook. Both individuals are of no fixed address. The male had several outstanding warrants from other provinces and the female is currently on conditions on an unrelated event out of Creston area.
Police are recommending charges of possession of a controlled substance for the purpose of trafficking for the male and obstruction and breach of recognizance for the female.
Staff Sergeant Hector Lee says, " This is an excellent example of the cooperative efforts of area law enforcement agencies in an effort to keep the Cranbrook area a safe place for all citizens."
– Submitted by Cranbrook RCMP