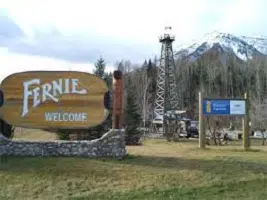 Fernie residents could experience some issues with their water quality this week.
Commissioning and Testing of the James White Wells in Fernie get underway Monday.
City crews will work throughout the week to ensure proper operation of wells as a start-up is planned for late summer.
This testing could cause some water quality issues temporarily, as changes in the drinking water system pressures and turbidity are possible.
The city will notify residents if water quality is affected.
– With files from the City of Fernie