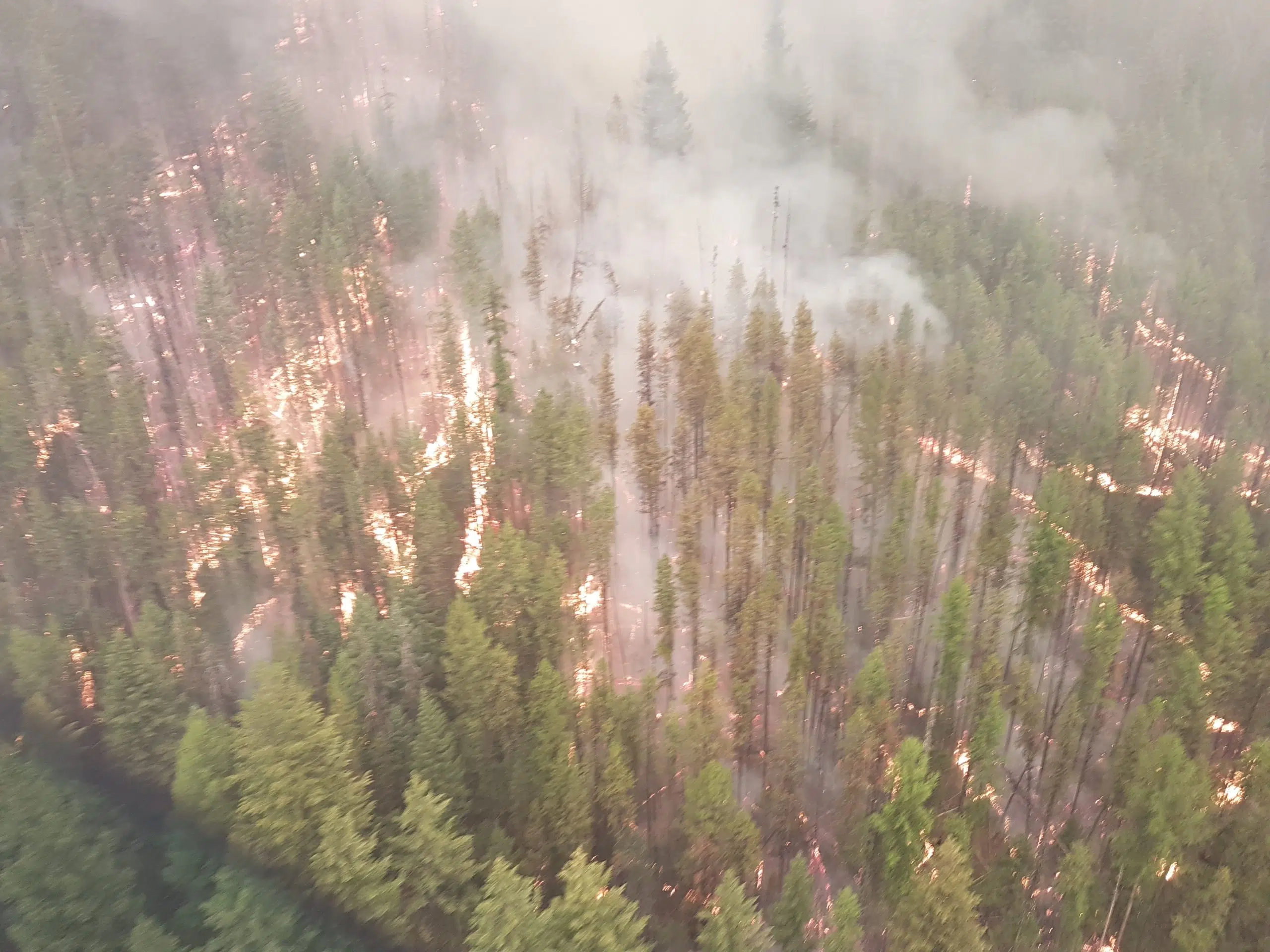 Crews continue to battle the Meachen Creek fire west of Kimberley which has prompted an evacuation order for 65 St Mary Valley properties.
Fire information officer Melanie Morin says planned burn off operations yesterday didn't happen.
She adds crews are working to action the near 7,000 hectare fire's perimeter.
"We have not been able to have an updated perimeter in a few days, it really was because of the smoky conditions and we were unable to fly it. However, latest estimate is that it is approximately 6 km southwest of St. Mary Lake."
Morin adds measures have been taken to protect homes to the west of the lake.
"Structure protection units have been working. They've installed value protection equipment on all 12 properties in Zone 1 which is west of St. Mary Lake."
Meanwhile the Lost Dog fires north of town have seen good progress.
The main blaze is 90% contained while 2 smaller fires are in patrol stage.
Evacuation alerts for the entire City of Kimberley, 121 Ta Ta Creek area properties and a property near Yahk remain active.
Nine properties outside of Radium are still on evacuation order.
– Melanie Morin – Fire Information Officer, Ontario Incident Management Team