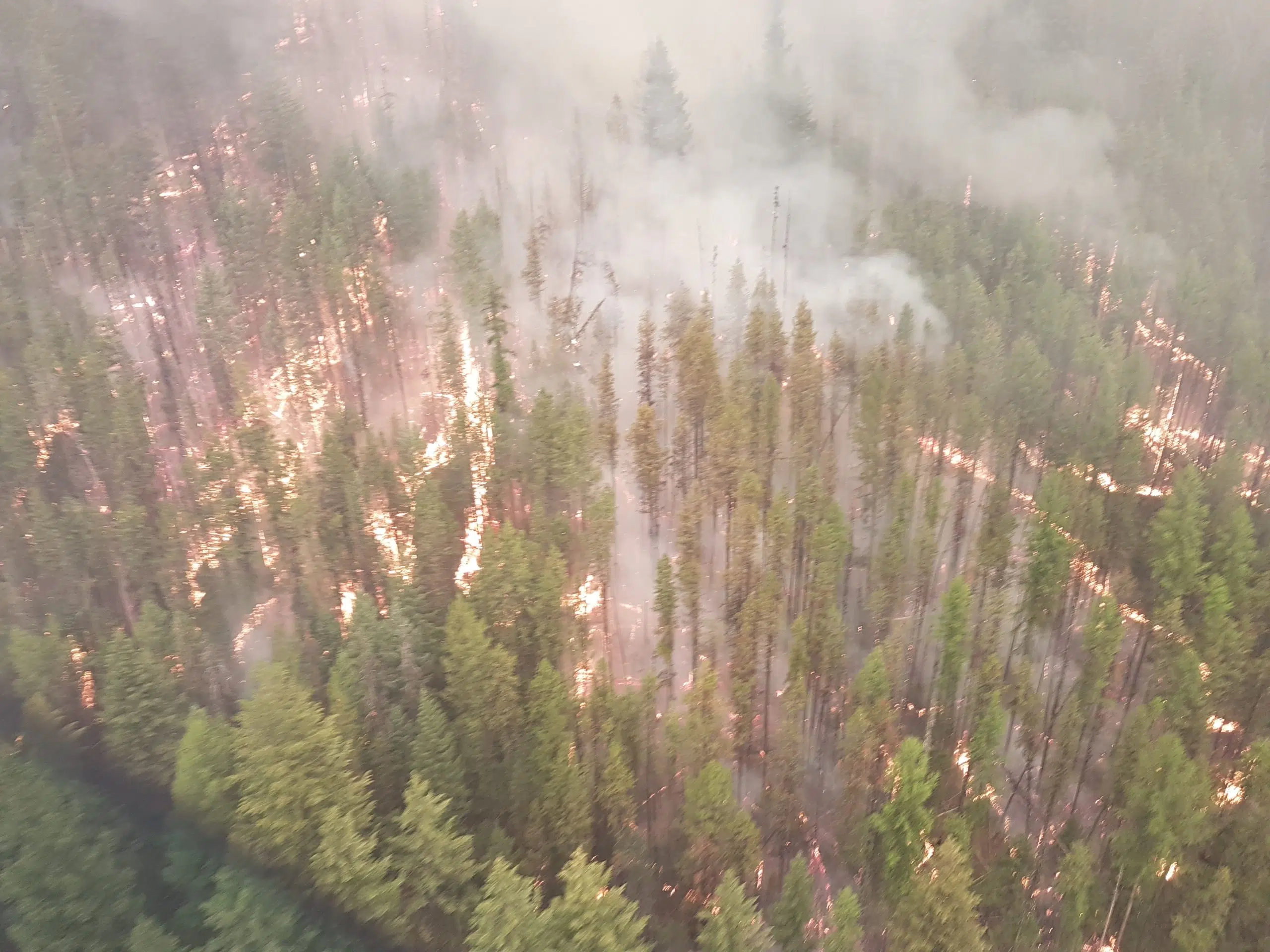 Crews continue to battle the Meachen Creek fire west of Kimberley which has prompted an evacuation order for 65 properties in the St. Mary Valley.
Fire information officer Melanie Morin says today's operations will be similar to yesterday's.
"Crews continue to work in the northeast corner, the area that is closest to St. Mary Lake. We're working with ground crews and laying wet line and doing extensive bucketing operations in that area."
She adds the reduced smoke in the area is beneficial for aircraft access but could cause problems for ground crews.
"Reduced is kind of a catch-22. Smoke hampered our operations, particularly aviation-wise, but the smoke was reducing fire behaviour. It was lowering temperatures, raising relative humidity causing fire behaviour to be much calmer."
The entire City of Kimberley remains on evacuation alert.
Meanwhile the Lost Dog fires north of the city are 90 per cent contained.
The uncontained area is receiving water bucketing.
The evacuation alert for 121 properties around Ta Ta Creek and a single property near Yahk remain in place.
An evacuation order for 9 properties outside of Radium still stands.
– Melanie Morin – Fire Information Officer, Ontario Incident Management Team