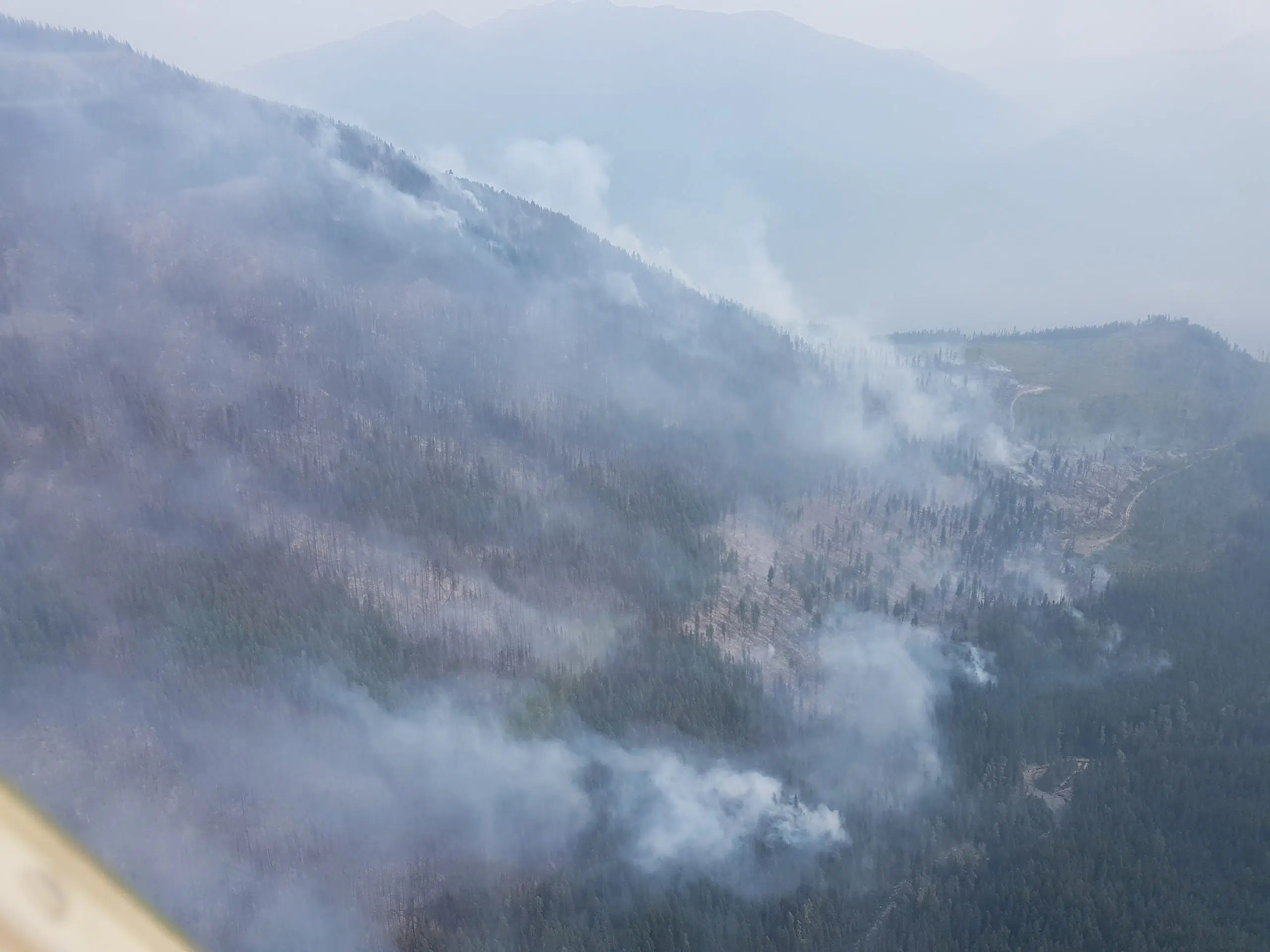 Smoke in the air could work favorably for crews battling the 7,780 hectare Meachen Creek fire west of Kimberley.
Information officer Melanie Morin says it will hamper some of the westerly winds brought by a frontal system forecasted for the area in the afternoon.
"Our biggest priority today and our biggest concern really is the wind that will be ahead of that frontal system. The smoke is actually moderating that weather system so we're quite happy with that. If we can get through today with limited damage and the containment lines hold, then for the next few days things will calm down quite a bit."
She says crews will continue to work on the northeast corner which is closest to St. Mary Lake which is a priority area.
"It's the area that is closest to the St. Mary Lake community. Crews will be working wet-lining at least 20 feet into the perimeter to try to hold the line. Yesterday winds were favorable because they were coming from the east."
The evacuation order for 65 St. Mary Valley properties is still in place.
The entire City of Kimberley is still on evacuation alert.
The Lost Dog fires north of the city are 90 per cent contained with machine guards.
Crews continue to action the uncontained portion with water buckets.
Evacuation alerts for 121 Ta Ta Creek area properties and a property near Yahk are still active.
Nine properties outside of Radium remain on evacuation order.
– Melanie Morin – Fire Information Officer, Ontario Incident Management Team