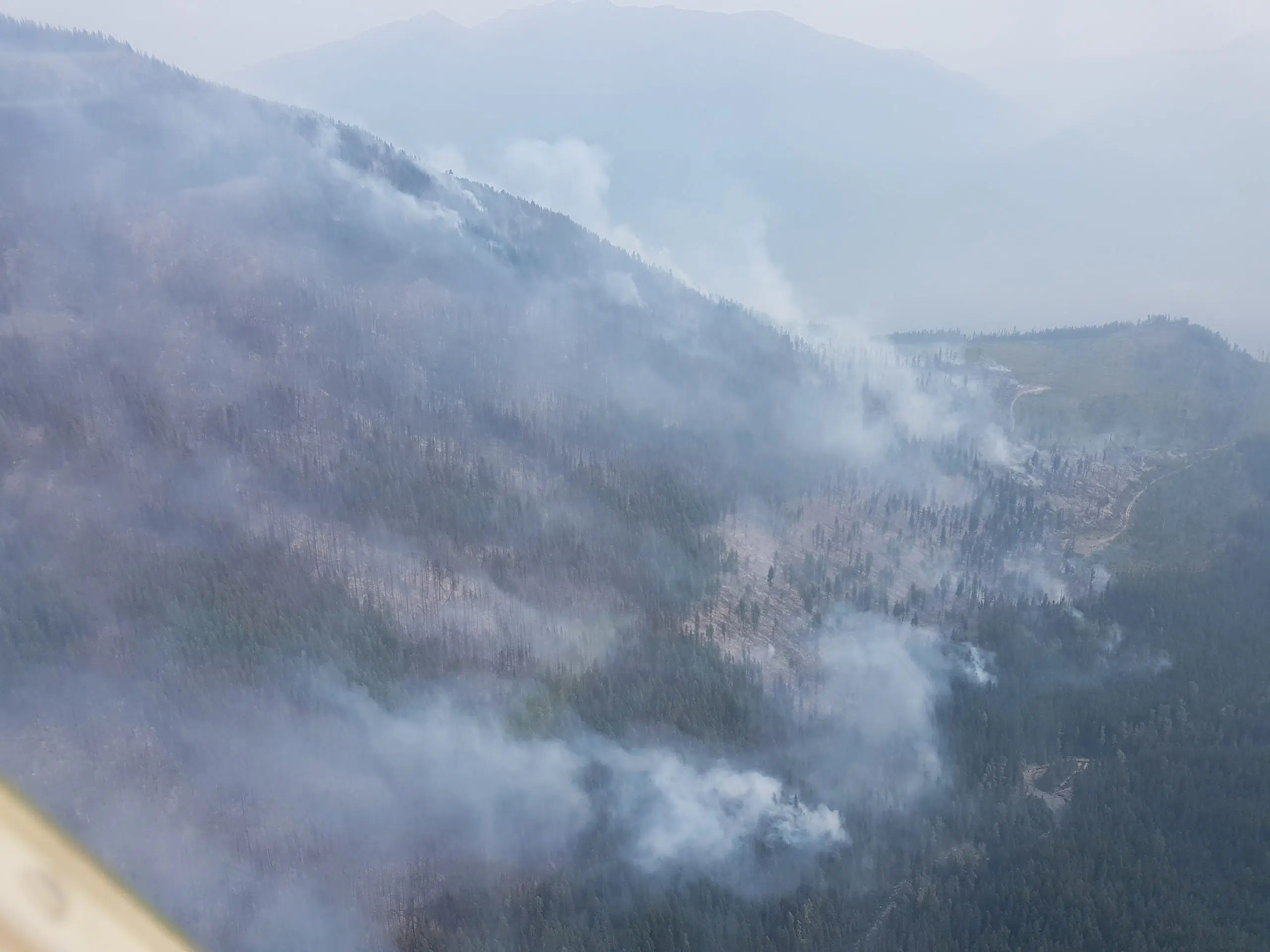 The crew in charge of battling the Meachen Creek fire west of Kimberley says yesterday's wind speeds were lighter than forecasted.
Wind was also moderated by smoke cover which caused fire activity to be active but not extreme.
Information officer Melanie Morin says crews will continue to work the northeast corner with hose to tie in containment lines.
"Ground crews are reporting this morning that there were very little excursions. One or two areas in the northeast corner, however less than a hectare. We're quite pleased to see that the containment lines and the work that the ground crews and the helicopters did yesterday have held."
Morin adds heavy smoke is limiting aircraft activity.
"We may be able to use if for a couple hours then smoke drifts in and we sit them down for a few hours. It can resume later in the afternoon. Sometimes we mitigate by only using 1 helicopter to increase safety. Whenever safe to do so we will use the helicopters to bucket."
The evacuation order for 65 properties near the fire in St. Mary Valley remains active as does the evacuation alert for the entire City of Kimberley.
Elsewhere crews continue to work on the southern portion of the Lost Dog fire which represents the remaining 10% of the perimeter that isn't contained.
Evacuation alerts for 121 Ta Ta Creek area properties and a property near Yahk still stand.
The evacuation order for 9 properties outside of Radium is still in place.
Meanwhile the BC Wildfire Service is reporting a new person-caused fire outside of Fort Steele which is less than a hectare in size.
– Melanie Morin – Fire Information Officer, Ontario Incident Management Team