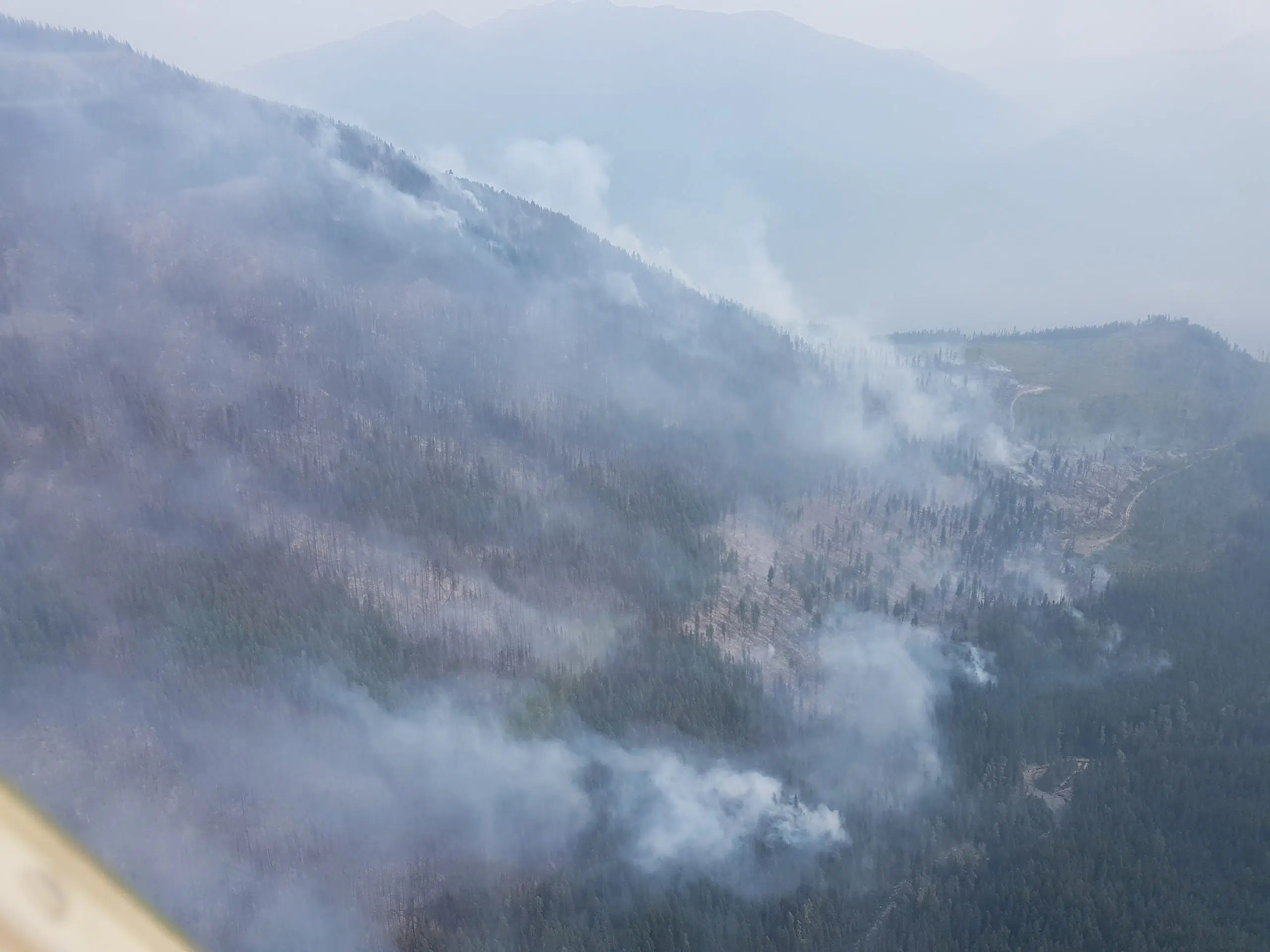 Crews continue to battle the over 9,000 hectare Meachen Creek wildfire west of Kimberley.
Today's focus pertains to the northeast corner to spine up containment lines to protect properties near St. Mary Valley
The fire has displayed activity in the Fiddler Creek area, crews plan to station heavy equipment there today.
Smoke has been limiting aircraft activity but combined with the presence of a low pressure system has helped establish more humid and cooler conditions.
Crews plan to build helipads in the area to support firefighting efforts.
It's reported that 0.8mm of rain fell overnight.
The Incident Management Team in command of the fire says if forecasted precipitation materialize, rates of spread and fire intensity will be substantially reduced.
The Lost Dog Fire north of Kimberley has seen no significant change.
It's 90% with machine gaurds.
In the Elk Valley, the Coal Creek Fire east of Fernie is nearly 550 hectares and crews are working to re-establish containment lines
The McDermid Creek Fire near Elko around 290 hectares.
It's quite visible from nearby areas, BC Wildfire Service says its burning in the backcountry and not threatening any communities.
The BC Wildfire Service is conducting a planned ignition operation on the Mount Erickson wildfire.
The blaze approximately 11 km southeast of Sparwood and about 1.5 km north of Highway 3.
The Randal Creek Fire near the US border is now covering over 1,000 hectares on the Canadian side.
Resources on site include 10 firefighters, 2 pieces of heavy equipment and 1 helicopter.
All evaucation orders and alerts are still in effect.
The evacuation order for 65 properties in St. Mary Valley is still active as well as the evacuation alert for the entire City of Kimberley.
Evacuation alerts for 121 Ta Ta Creek area properties and a property near Yahk still stand.
Click
here
for more information.
– Files from Ontario's Incident Management Team and BC Wildfire Service