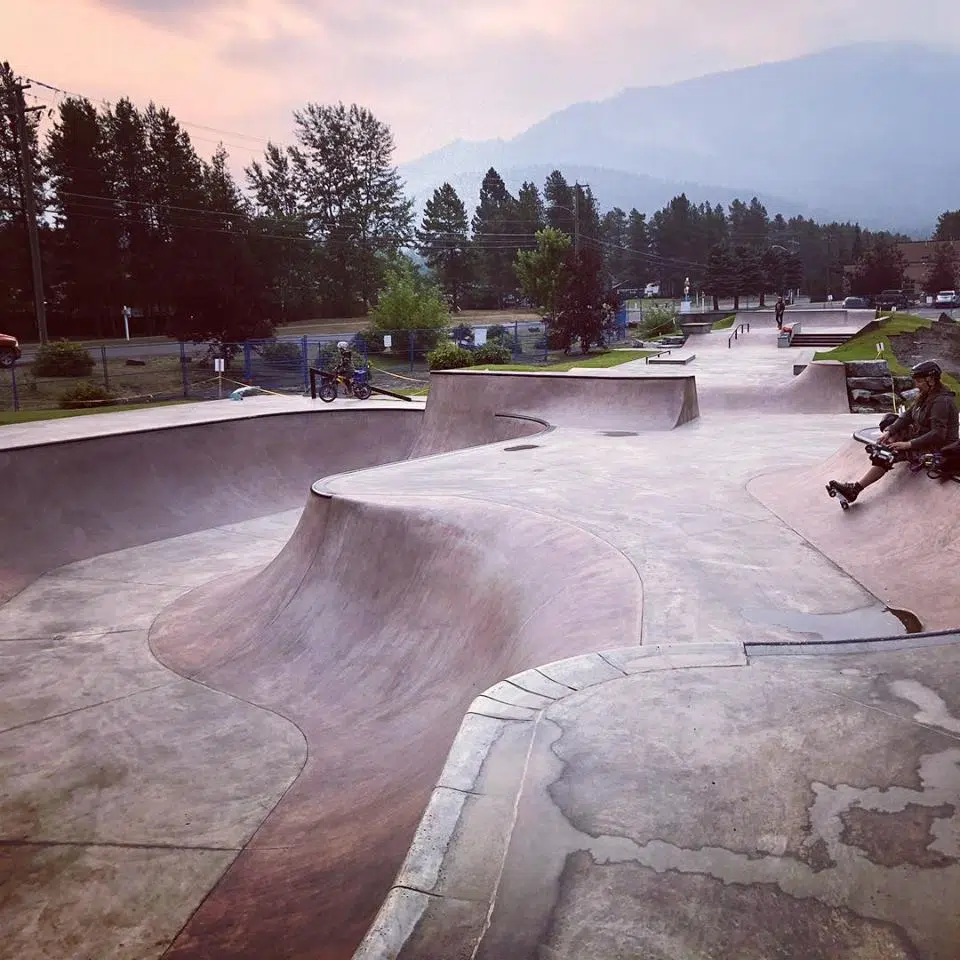 Sparwood skateboard enthusiasts are now able to hone their craft at a brand new skatepark.
Sparwood Skatepark Society president Nicole Latka says the facility opened to the public last week.
"Anybody is able to skate now, its open," Latka says. "We do have some landscaping that's just been underway, so we're asking everybody to just respect that and stay off the grass. But yeah, since its opened, its just been full."
Latka says it's also open to scooter riders, roller bladers and BMXers.
She says the facility is getting plenty of use.
"We are welcoming all wheels except for motorized, so I've already seen girls on their rollerblades in there, BMX bikes, scooters," Latka says. "We're welcoming that."
Skaters will have plenty of time to perfect their disco-flips, McTwists and Daffies ahead of the grand opening ceremony September 17th.
– Sparwood Skatepark Society President Nicole Latka
(Photo from Edge of the World, Fernie / Facebook)