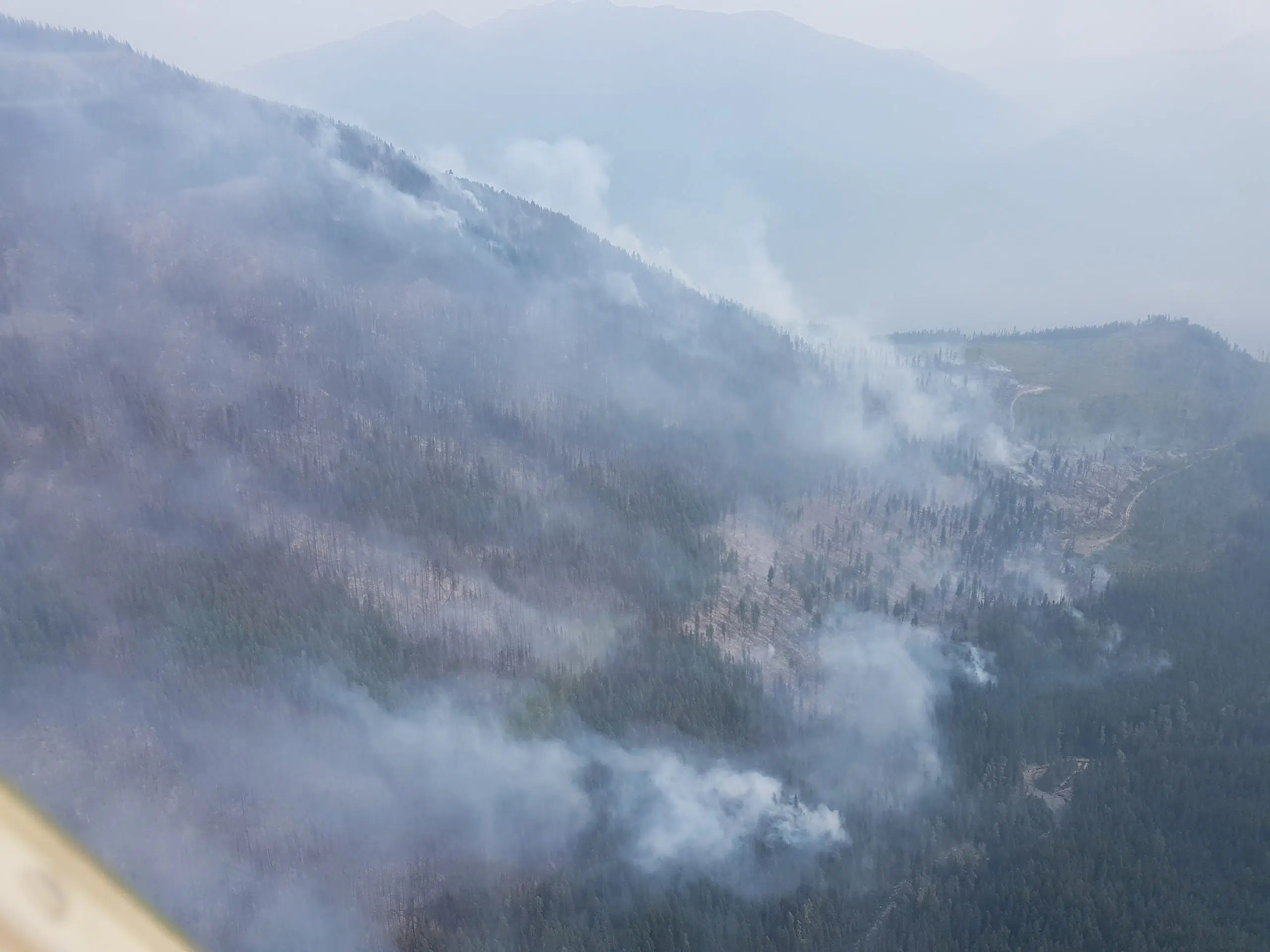 The Incident Management Team in charge of battling the Meachen Creek fire west of Kimberley says recent rain will create good fire fighting conditions.
The 9,000 hectare blaze received varying amounts of rain overnight.
The station on the fire recorded 2.6 mm, the station south of the fire received 7 mm and the station north of the fire is reporting 3.8 mm.
Information officer Melanie Morin says fire has displayed activity in the Fiddler Creek area but has not encroached closer to St. Mary Valley where an evacuation order for 65 properties is still in place.
"Although cooler and wetter over the weekend, the fire was quite active in the Fiddler Creek area. We're talking about approximately a 75 hectare excursion in that area. The fire has not gotten any closer to the community of St. Mary Lake."
The city of Kimberley also remains on evacuation alert.
Morin says the Lost Dog fire complex north of Kimberley is 100% and is being held.
"Being held indicates that sufficient suppression action has been taken on the fire. It means it is not likely to spread beyond existing or predetermined boundaries under prevailing or forecasted conditions."
This allowed the RDEK to rescind an evacuation alert for 121 properties in the Ta Ta Creek area yesterday.
Residents are reminded to stay aware and prepared as conditions are still dry.
The evacuation alert for a property near Yahk remains active as does the evacuation order for nine properties outside of Radium.
– Melanie Morin – Fire Information Officer, Ontario Incident Management Team