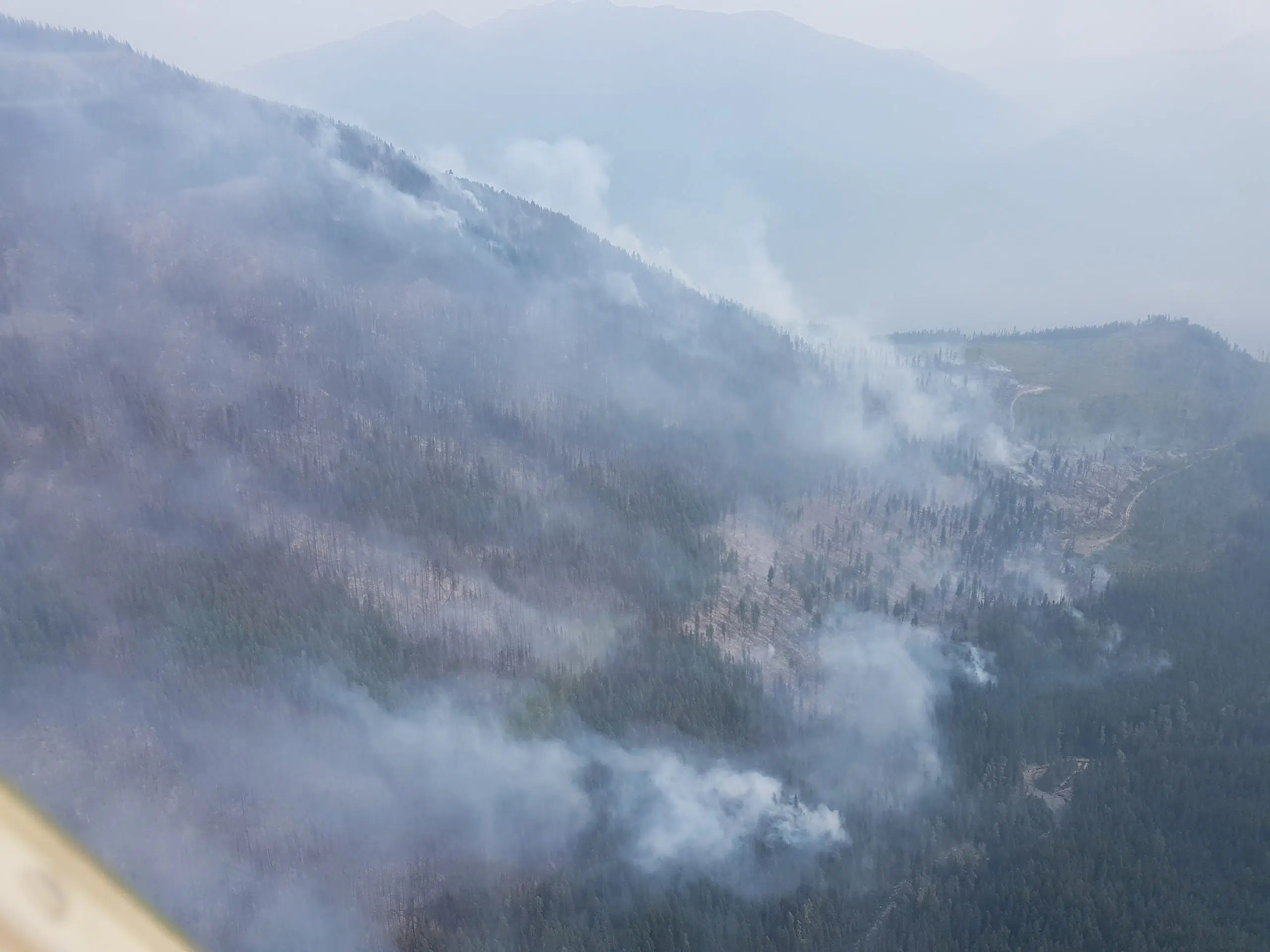 The Meachen Creek fire west of Kimberley continues to display activity in the Fiddler Creek area.
Firefighting crews estimate the excursion in the area was 211 hectares and the fire's perimeter is now estimated at over 92-hundred hectares.
Fire information officer Melanie Morin says crews are continuing efforts to put heavy equipment in the Fiddler Creek area.
"We will continue to monitor and hold the containment lines that are nearest to the community of St. Mary Lake, that is the northeast corner. All other efforts will be in the Fiddler Creek area. Bucketing when appropriate, ground crews are laying hose line and heavy equipment to put in guard."
Morin adds this will be the last day that her Ontario Incident Management team is in command of the fire.
Operations will be handed over to a crew from Alberta.
"We spent a good day transitioning, giving them all the information, giving them all the operational and planning information. Once they feel comfortable that they can assume command of the fire, they do so."
The Southeast Fire Centre will be in charge of the fire until the Alberta team is ready to assume command.
The evacuation order for 65 St. Mary Valley properties is still active as is the evacuation alert for the City of Kimberley.
A property near Yahk is on evacuation alert due to the over 1,000 hectare Randall Creek blaze straddling the U-S border.
Nine properties outside of Radium are on evacuation alert because of the over 3,000 hectare Cross River fire.
– Melanie Morin – Fire Information Officer, Ontario Incident Management Team