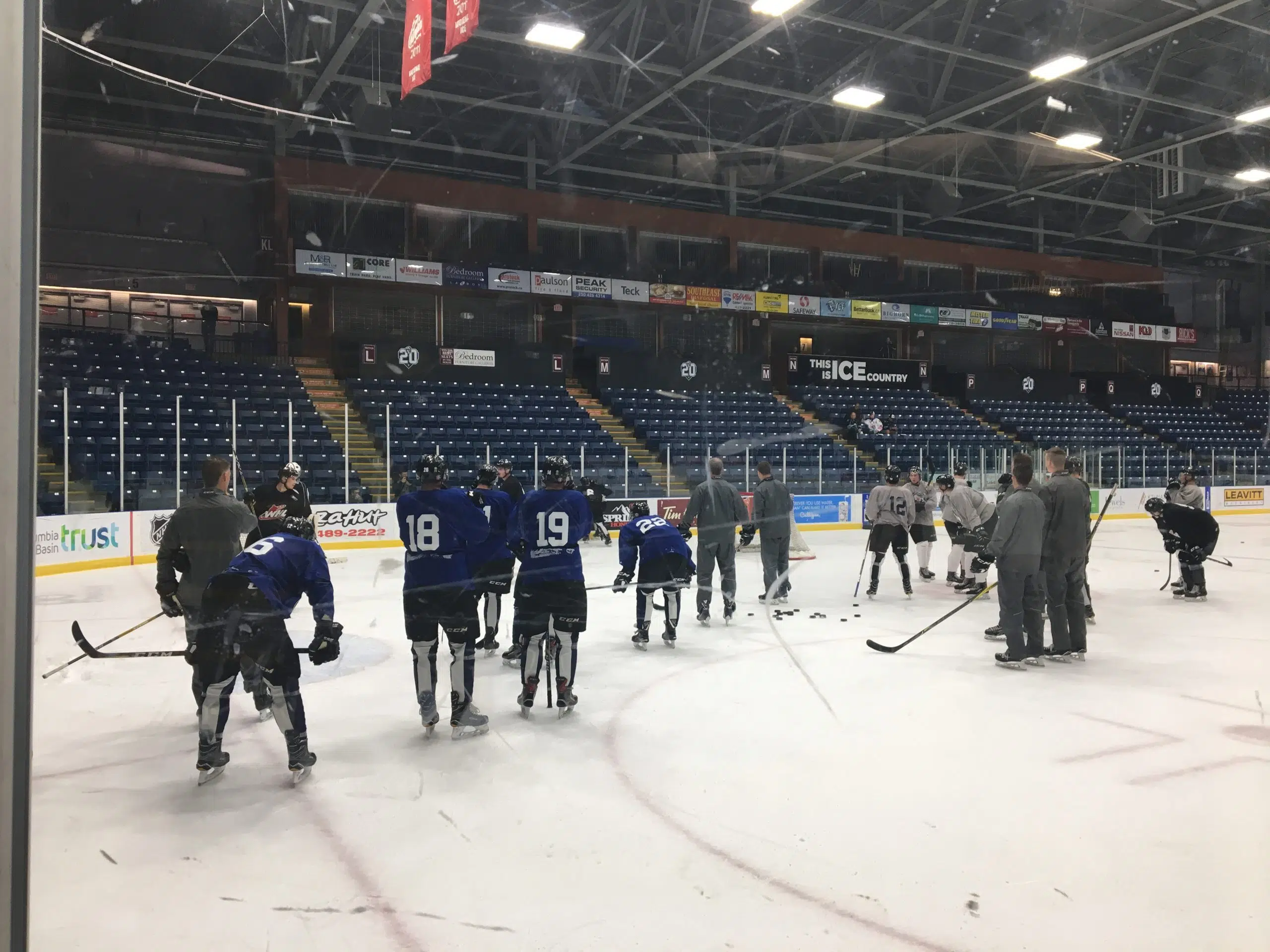 The Kootenay ICE are taking their talents to Kimberley.
They're holding their training camp showcase at the Civic Centre tonight.
This will be the second straight year the showcase has been held in the Bavarian City.
Head coach James Patrick expects to see a competitive matchup with a number of players vying for a spot on this year's roster.
"I want us to play positionally, the right way and I want us to compete. I'm not talking about fighting or running guys through the boards, I just want them to skate, I want them to pursue, I really want us to get in on the forecheck."
A number of touted rookies and returning veterans will take to the ice.
This includes defenceman Carson Lambos who was picked 2nd overall in this year's bantam draft.
Fans will also get a look at Peyton Krebs who is coming off a gold medal performance for Team Canada at the 2018 Hlinka-Gretzky Cup U-18 tournament.
Patrick says the guys are excited to take part in some in-game action.
"I've talked to a lot of young guys, they've had fun in the camp. They were really nervous before the scrimmages with the veterans, I think they got that out of the way and they're excited."
The team will be split into two squads with Kimberley Dynamiters head coach Derek Stuart coaching one of them.
The game gets started at 7:00 pm.
Meanwhile the ICE are announcing a trade.
They've acquired a 2019 ninth round draft pick from the Seattle Thunderbirds in exchange for 2000-born defenceman Payton McIsaac.
– James Patrick – Head Coach, Kootenay ICE