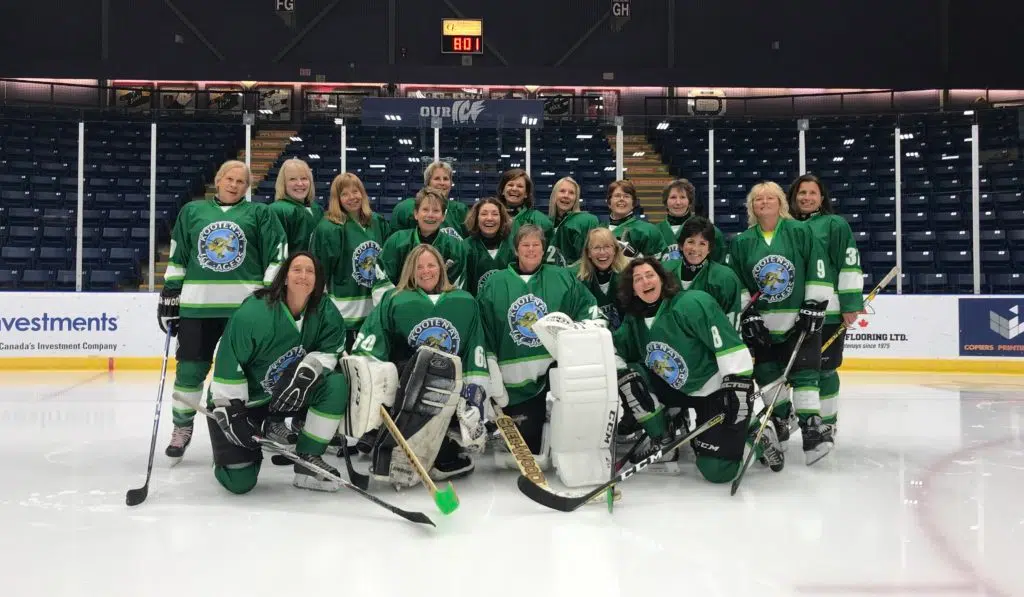 The Kootenay Ice-Agers, a women's hockey team set to compete in the upcoming BC 55+ Games, will have visible support from the ICE.
The Ice-Agers and the ICE collaboratively designed a logo that will be worn during the upcoming games. In addition to the jersey design, ICE Associate Coach Jon Klemm ran the team through a practice on Tuesday, September 4 at Western Financial Place. Following the BC 55+ Games, the ICE plan to recognize the Ice-Agers at an ICE home game.
"When we approached the ICE, they were enthusiastic about getting involved and supporting our team," said Melanie McFarlane with the Kootenay Ice-Agers. "We are proud to be associated with the ICE and look forward to competing in the tournament."
"Women's hockey is the fastest growing sport in Canada," said Matt Cockell, President and General Manager. "The passion for the game from Melanie and her team is inspiring and we wish them the best of luck at the upcoming BC 55+ Games."
The BC 55+ Games will take place from September 11-15 in Cranbrook and Kimberley. The Kootenay Ice-Agers begin their round robin on Wednesday, September 12.
– Melanie McFarlane, Kootenay Ice Agers
Submitted by Kootenay ICE Hockey Club