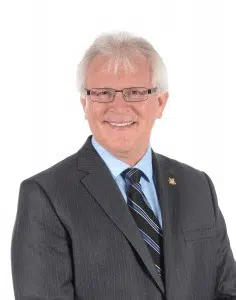 A local politician believes plans to expand the Trans Mountain Pipeline should be scrapped.
Kootenay-Columbia MP Wayne Stetski says last week's Federal Court decision to halt plans to expand the line should prompt the government to focus on clean energy.
"I think they need to abandon their plans now to scrap the Trans Mountain Pipeline. They [federal government] had promised initially that they were going to overhaul the National Energy Board's process around pipeline approval, and instead they used the same flawed process the Conservative government had used previously."
The federal Liberals intend to continue consultations with indigenous communities as the court ruled current consultation efforts were not adequate.
The federal government purchased a portion of the existing pipeline for $4.5 billion earlier in the year.
Stetski feels that money could have been better used to explore other means of energy sources.
"If you look at that $4.5 billion and how that might have been used to advance solar energy, wind energy, geothermal energy, or even to build a refinery so we could be shipping finished products."
Stetski will be at the Cranbrook Public Library tomorrow to hold a meeting regarding cannabis legalization.
That begins at 7:00 pm and will be co-hosted by fellow MP Murray Rankin.
– Wayne Stetski – Kootenay-Columbia MP