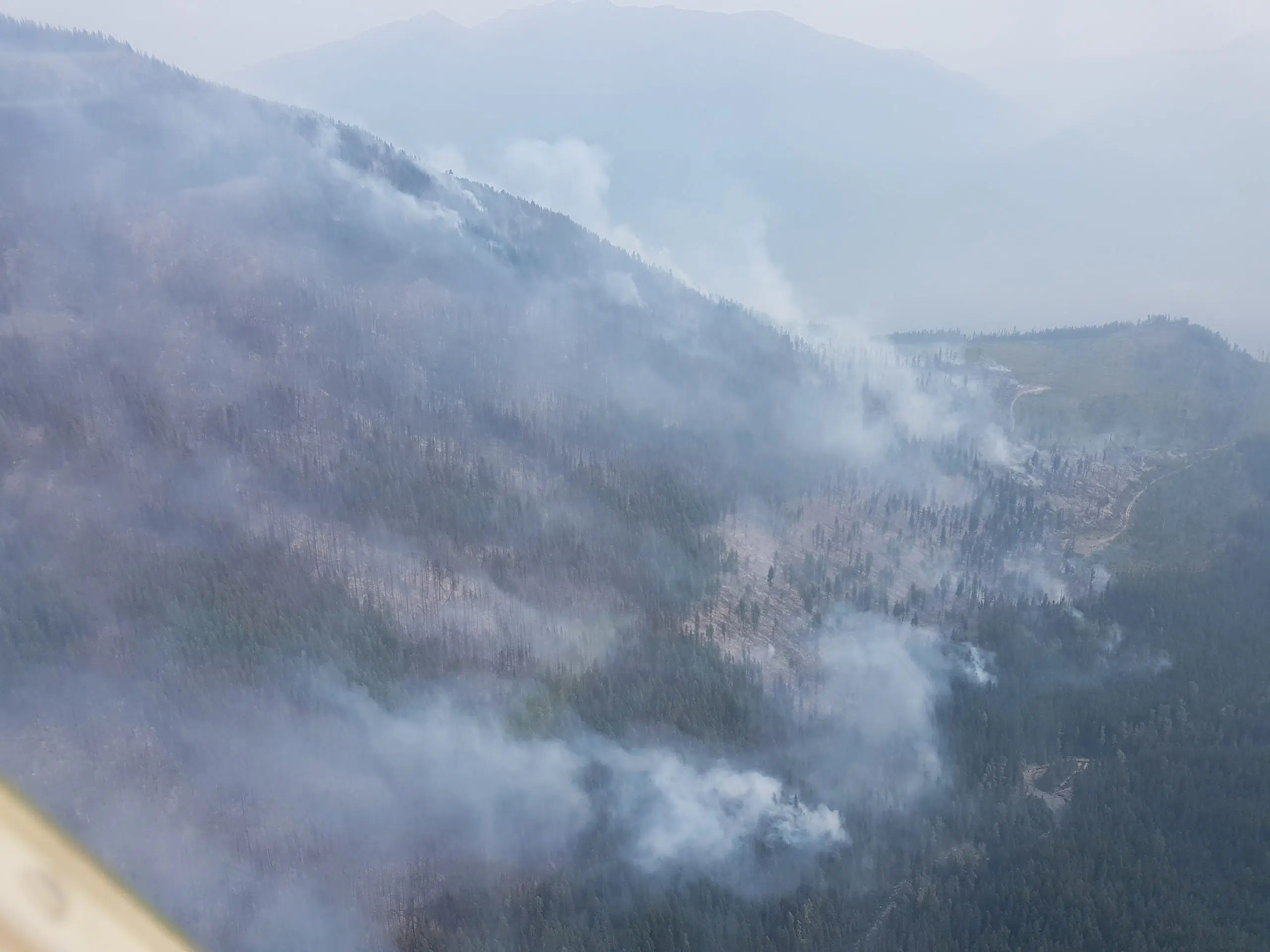 The Meachen Creek wildfire west of Kimberley is 70% contained.
Resources on site for the over 9,000 hectare blaze include 61 firefighters, 4 helicopters and 5 pieces of heavy equipment.
Incident commander Brian Lopushinsky says containment lines in the fire's northeast corner continue to hold, keeping the fire from spreading towards St. Mary Lake.
"There's been minimal movement, we have manpower spread across that area. We still continue to bring resources in, crews continue to work that area.
Lopushinsky adds visibility has improved and helicopters are able to access the blaze for water-bucketing.
"The weather has been more clear and visibility has been better. Early in the mornings there has been an inversion layer in the valley, but we can still get aircraft in and out of the area."
Sixty-five properties in the St. Mary Valley remain on evacuation alert due to the blaze.
Interior Health says those who were removed from care facilities due to the evacuation alert for the City of Kimberley have returned home.
– Brian Lopushinski – Fire Information Officer, Alberta Incident Management Team