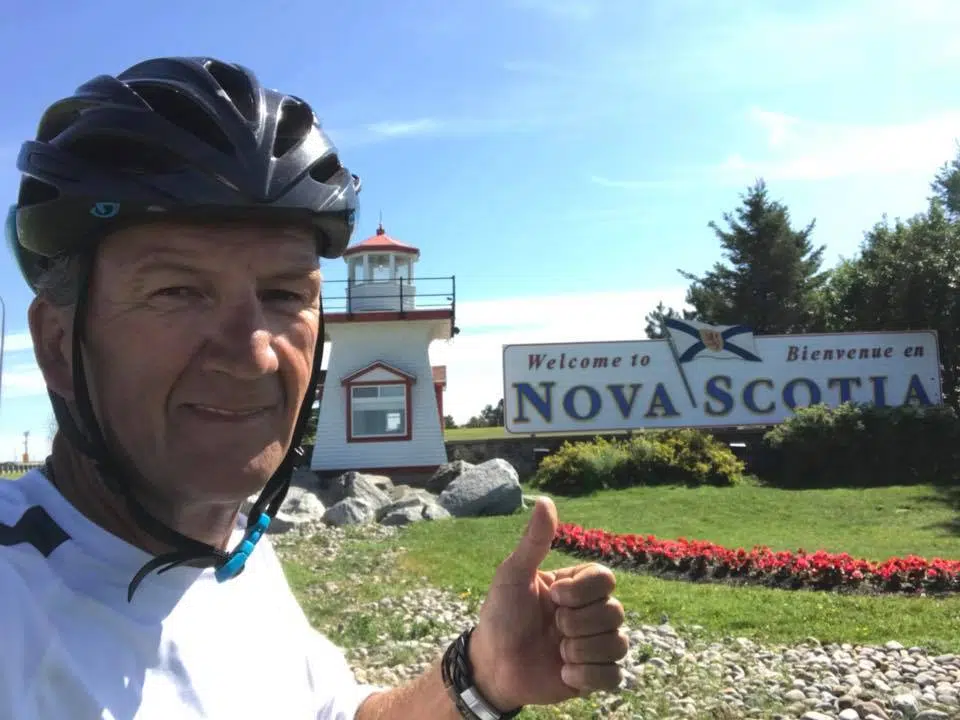 A Kimberley man who is riding his bike across Canada says his ride is coming to an end.
Dave Podmoroff checked in with us from Moncton new Brunswick on his Men Matter Coast 2 Coast tour.
He has since made it to Nova Scotia.
He says the weather has been good and even aided him on his journey.
"I've had some good weather, and amazingly I had a tailwind yesterday so I put in 170 km. It was good and people have been really good."
He adds he's enjoying the maritimes.
"It's decent. It's very thick when you get of the path. I'm just off the highway so all I can do is observe from the highway. It reminds me of a jungle, a Canadian jungle in a sense.
Podmoroff is riding his bike coast to coast to raise funds and awareness for Testicular Cancer Canada and other mental health causes.
Click here to donate.
Check his Facebook and Instagram accounts to keep track of his progress.
– Dave Podmoroff – Men Matter Coast 2 Coast Tour