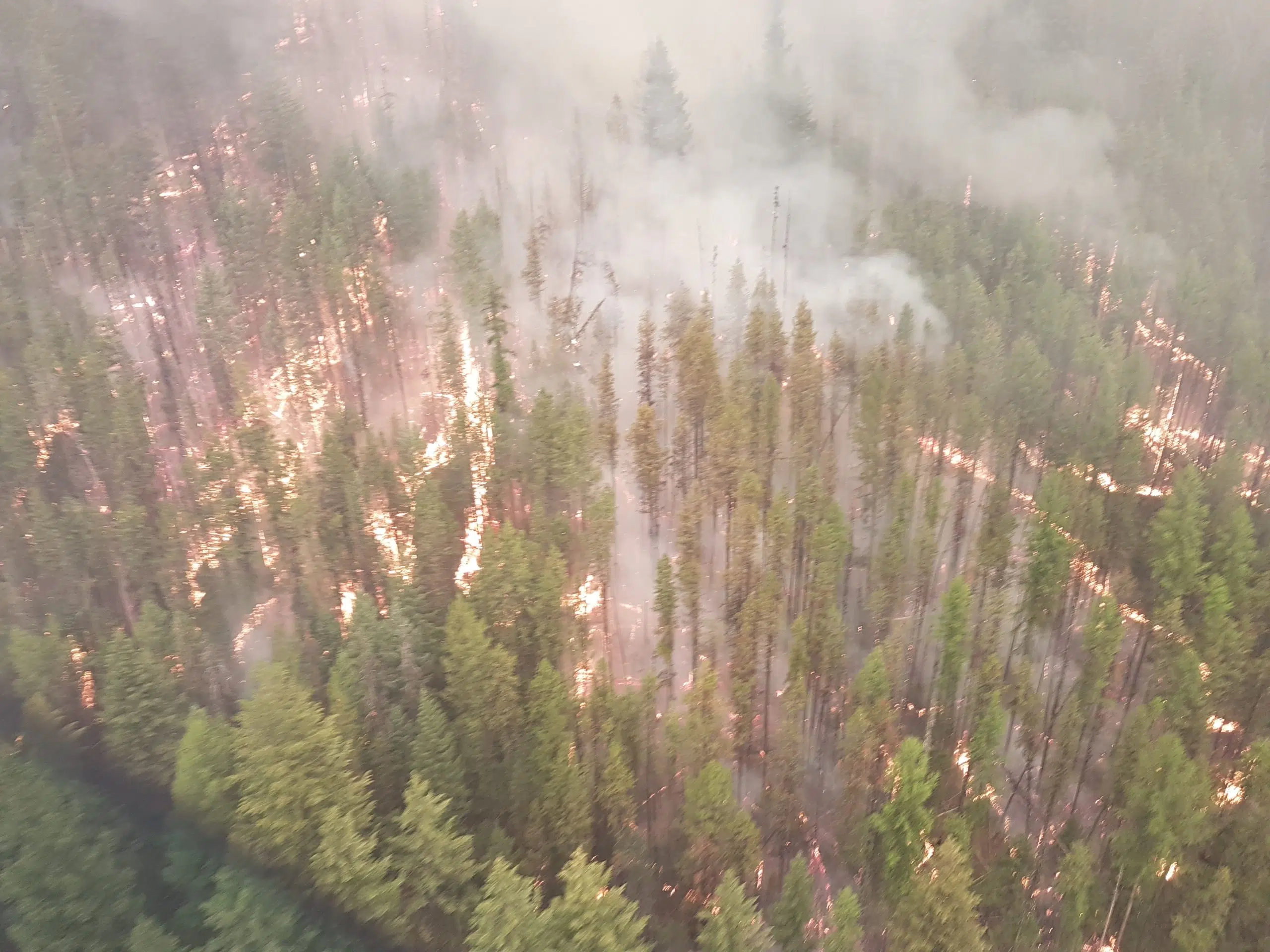 The Alberta Incident Management Team in charge of battling the Meachen Creek fire west of Kimberley says the blaze is not likely to spread any closer to St. Mary Valley.
Fire information officer Brian Lopushinsky says the over 9,000 hectare fire is now classified as being held.
"Good progress was made with the firefighters securing the perimeter on the east side. A lot of the fire has burned itself off deeper into the drainage there, using the natural features there like the rocks and stuff."
He says recent rain has helped their firefighting efforts as well.
He adds containment lines have held strong.
"The risk of [fire] escape limited now. Plus mother nature has helped us as well with cooler temperatures, higher relative humidity and some of the precipitation we've received."
The evacuation alert which covered 65 properties in the St. Mary Valley was removed earlier today by the Regional District of East Kootenay upon the recommendation of the BC Wildfire Service.
– Brian Lopushinsky – Incident Commander, Alberta Incident Management Team